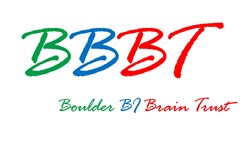 We appreciate the opportunity to bring the Alteryx vision in data blending and advanced analytics to the BBBT. -- Paul Ross, Vice President of Product and Industry Marketing
Boulder, CO (PRWEB) February 20, 2014
According to BBBT Founder, Claudia Imhoff, "Analysts and data scientists simply can't get enough data. They want easy access to any and all relevant internal and external data. Leading with their data blending capability, Alteryx is well positioned to support these critical resources in organizations by improving overall decision making."
Alteryx makes it easy for line-of-business analysts to easily perform data blending and advanced analytics tasks within one platform to quickly provide insight they need within hours – not weeks like more legacy offerings. Alteryx will discuss the latest in the analytics industry, and how we are helping customers achieve greater insight with easier tools for data blending and advanced analytics – which include spatial and predictive.
"Analysts in line-of-business functions like Marketing, Sales, Finance, and Operations are forced to waste weeks of their lives waiting for others to get them data and the advanced analytical insight that they need to do their job," said Paul Ross, Vice President of Product and Industry Marketing. "They know the business and their data, so why shouldn't they be able to do this themselves? We look forward to discussing how Alteryx is bringing together data blending and advanced analytics to allow analysts to deliver deeper business insight in hours, not the weeks of traditional approaches."
About BBBT
The Boulder Business Intelligence Brain Trust has served the BI industry since 2006. It is a consortium of over 130 industry analysts, experts, and practitioners from around the world. BBBT hosts BI industry vendors who provide extended, interactive briefings, streamed live as webinars exclusively to BBBT members. It's a reciprocal arrangement, the members receive the latest information on current and planned BI tools and technologies, and the vendors get valuable feedback on their offerings, marketing, and messaging.
About Alteryx
Alteryx is the leader in data blending and advanced analytics software. Alteryx Analytics provides analysts with an intuitive workflow for data blending and advanced analytics that leads to deeper insights in hours, not the weeks typical of traditional approaches. Analysts love the Alteryx analytics platform because they can deliver deeper insights by seamlessly blending internal, third party, and cloud data, and then analyze it using spatial and predictive drag-and-drop tools. This is all done in a single workflow, with no programming required. More than 300 customers, including Experian, Kaiser, Ford, and McDonald's, and 200,000+ users worldwide rely on Alteryx daily. Visit http://www.alteryx.com or call 1-888-836-4274. Alteryx is a registered trademark of Alteryx, Inc.