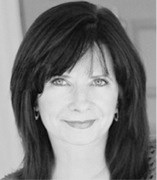 Montecito, CA (PRWEB) February 21, 2014
The Haute Living Real Estate Network (HLRN) of Hauteresidence.com is proud to recognize Carol Dotson as a prominent real estate professional and the network's newest renewed member. HLRN unites a distinguished collective of leading real estate agents and brokers, highlighting the most extravagant properties in leading markets around the globe for affluent buyers, sellers and real estate enthusiasts.
About Haute Living Real Estate Network (HLRN):
Haute Living Real Estate Network (HLRN) of Hauteresidence.com offers readers the most prominent directory of experienced realtors, brokers and luxury listings, and HLRN has grown to be the number one source for real estate news, residential developments, celebrity real estate news and more. Seeking an experienced interior designer? Hauteresidence.com is also home to Haute Design Network (HDN), a collective of celebrated interior designers that will help you decorate your new home or stage an active listing. Access all of this information and more by visiting: http://www.hauteresidence.com/.
About Carol Dotson
Carol's client base has grown exponentially to include buyers and sellers from Indonesia, Brazil, Singapore, China, UK, Australia, Israel and Russia. Her focus on high end luxury home investors has made her an expert in finding homes that are not only one of a kind, architectural showpieces, but are also financially lucrative short term investments for the future.
She knows that success in today's real estate market requires an empathetic understanding to the needs of her clients, extensive research and expertise on the neighborhoods throughout Montecito, Beverly Hills, Holmby Hills and Bel Air in order to better guide her clients in fulfilling those needs, and whether her clients are buying or selling, a comprehensive knowledge of the financial market and how it impacts the real estate market in order to negotiate the best contract possible.
Carol's belief in what it takes to stay number one in the real estate industry is simple:

A belief in clear and honest communication with her clients.
The need to be connected into the communities that her clients are a part of, whether it's the film industry, property investment, or families in order to have an understanding about what areas are better suited for their client's needs and how the real estate market in those areas is evolving and changing.
An entrepreneurial mindset to think outside of the box when finding the right home for her clients and negotiating the deal that will fit their wants and requirements.
In sales, Carol is one of the top Agents in Southern California and in the top 1% nationwide.
Carol has never been one to shy away from any challenge, whether it's launching a multi-million dollar cable network, or in just 6 short years, becoming one of Prudential California Realty's top grossing agents. Carol's entrepreneurial background combined with her years of experience negotiating multi-million dollar contracts with fortune 500 companies brings years of networking, sales and marketing experience that benefits her real estate clients. Carol generated over $24 million in advertising revenue annually and was in the top ten percent of advertising sales executives nationwide.
To learn more, visit Carol Dotson's Haute Residence profile.