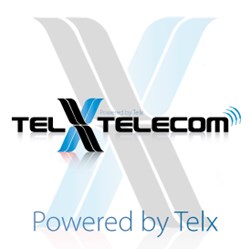 Miami, FL (PRWEB) February 21, 2014
Communication technology is racing ahead at a surprising pace—and almost all of it is trending towards the Internet. Now, online hosted PBX systems and Voice Over IP phone services, which combine to make business Internet phone systems, are available at a fraction of the costs, and with much more capability, than traditional landline phones.
Telx Telecom, one of Miami's top VOIP Service Providers, announced today that they are looking for new talent to join them in innovating the hosted VOIP and business telecommunications industries.
Since 2005, Telx has been a leader in small to large-business phone services. The revolutionary advent of internet phones means that it is far easier to set up, use, and provide support for business phones.

One of the positions that Telx is looking for is a NOC (Network Operations Center) specialist, who would be responsible for circuit acceptance and testing, installation support, troubleshooting customer issues, configuring, IP addressing assignments, addressing service outages, and managing equipment systems.
Another of Telx Telecom's open positions, the Phone Systems Installer, would be tasked with installing end-user CPEs, and maintaining Data/Voice/Integrated T-1 systems for clients. The Phone Systems Installer would also be responsible for monitoring, troubleshooting and responding to network hardware and software problems using hardware/software testing tools and techniques.
Telx Telecom is looking for customer service representatives to support VOIP Phone Services clients, which are vital to the company's success. They are the first line of communication between Telx and its customers, and provide problem resolution over the phone, resolve customer problems during their first call, manage support tickets using an internal system, escalate problems to a technical group as needed, and provide follow-ups to customers in the interest of verifying resolutions. Telx Telecom considers this to be one of the most important jobs in the company.

Finally, Telx Telecom is searching for a qualified Customer Retention Specialist. This job involves acting as a liaison between customers and Telx Telecom to renew customer contracts. They also focusing on extending existing contracts and promote Telx Telecom with excellent sales skills.
About Telx Telecom: Telx Telecom is a leading Miami communications company specializing in hosted VoIP and all related services. Known for their great support that is available at all times of the day, Telx is available by phone 24/7. Support for valuable internet phone systems can be found at 1(866)969-8359 or by logging into the VOIP/Voicemail portal online at Telx Telecom's website below.
More information can be found at their website - http://www.telxtelecom.com/.