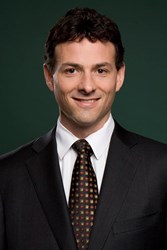 When David Einhorn speaks, markets listen.
Milwaukee, WI (PRWEB) February 21, 2014
Make a Difference - Wisconsin will host its 6th annual Investment Conference, featuring David Einhorn, founder of Greenlight Capital, on Thursday, May 15, 2014. The event will be held at the Hyatt Regency in Milwaukee.
Over the past five years, conference attendees have heard compelling investment ideas from some of the brightest minds in the investment world. This is Einhorn's second time headlining the event. Past headliners have included Bill Ackman of Pershing Square Capital Management, Jim Chanos of Kynikos Associates and Rick Rieder of BlackRock. The event has quickly become recognized as one of the Midwest's must-attend events for cutting edge investment thinking.
A Milwaukee native, Einhorn has become known for his ability to significantly move a stock price within minutes of sharing his research and recommendations. As founder and president of Greenlight Capital, a long/short value-oriented hedge fund, he has led the fund to an average return of just under 20 percent since its inception in 1996.
His high profile positions on companies such as Allied Capital, Lehman Brothers, Apple and Green Mountain Coffee Roasters have been chronicled in financial publications and major media outlets around the globe. Einhorn is also the author of "Fooling Some of The People All of The Time" - the story of his experience shorting the stock of Allied Capital in 2002.
"We're pleased -- and very honored -- to have David join us again at the 2014 conference," said Joseph Schlidt, event chairperson. "It's well known that when David Einhorn speaks, markets listen. And having him share the podium with our other esteemed speakers, makes this an event not to be missed. We're anticipating record attendance at this year's event, the proceeds of which will help us further our mission to help teens become 'money smart / life smart'."
Three leading investment professionals will join Einhorn to provide their most compelling investment idea, along with market insights: William Graves chief investment officer and founder of Boardman Bay Capital Management; William A. Priebe, CFA, portfolio manager / managing principal of Geneva Capital Management; and Chuck Severson, CFA, senior portfolio manager of Baird Investment Management.
Premier sponsor for the event is BMO Financial Group. Additional sponsorship opportunities are available with preferred seating. All conference proceeds benefit Make A Difference – Wisconsin financial literacy programs. The afternoon event is open to the public. To learn more or to register, visit http://www.makeadifferencewisconsin.org.
ABOUT MAKE A DIFFERENCE - WISCONSIN
Make A Difference – Wisconsin, Inc. is one the country's leading nonprofit organizations dedicated to providing teens with the financial literacy / money management skills needed for a solid financial future. A model of community collaboration, the organization has partnered with nearly 75 high schools and 800 volunteers from the local business and professional community in reaching more than 35,000 students over the past seven years. The financial literacy curriculum consists of three lessons that focus on budgeting and saving, banking, and managing credit. Watch an overview video here.