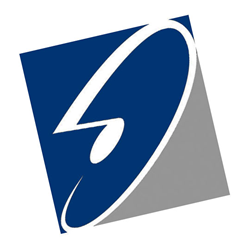 Toledo, OH (PRWEB) February 25, 2014
The Brahms Project begins on February 28th at the Peristyle when internationally recognized virtuoso Kirill Gerstein performs Brahms' Piano Concerto No. 1. This ambitious and dramatic weekend comes to a close on March 1st with the Piano Concerto No. 2.
Kirill Gerstein's career has skyrocketed since his debut with the Toledo Symphony in 2008. He is the winner of the prestigious Gilmore Artist Award, among many other awards for exceptional musicianship. He has since returned to Toledo multiple times to perform with the symphony--Rachmaninoff Piano Concertos No. 1 and 4, Rhapsody in Blue and other well-known pieces. In late February, he tackles the challenging Brahms concertos in a program led by Stefan Sanderling.
Mr. Sanderling has chosen to pair the concertos with Schubert's beloved "Unfinished" symphony and two openers by Brahms (the Variations on a Theme by Haydn and Academic Festival Overture).
Tickets are available by calling the Toledo Symphony Box Office at 419-246-8000 or by visiting ToledoSymphony.com. Tickets start at $22. Student rush tickets will be available one hour prior to each performance.
February 28
BRAHMS Variations on a Theme by Haydn
SCHUBERT Symphony No. 8 "Unfinished"
BRAHMS Piano Concerto No. 1
March 1
BRAHMS Academic Festival Overture
SCHUBERT Symphony No. 8 "Unfinished"
BRAHMS Piano Concerto No. 2
Kirill Gerstein - Biography
The multifaceted pianist Kirill Gerstein has rapidly ascended into classical music's highest ranks.
With a masterful technique, discerning intelligence, and a musical curiosity that has led him to explore repertoire spanning centuries and styles, he has proven to be one of today's most intriguing and versatile musicians. His early training and experience in jazz has contributed an important element to his interpretive style, inspiring an energetic and expressive musical personality that distinguishes his playing.
Mr. Gerstein is the sixth recipient the prestigious Gilmore Artist Award, presented every four years to an exceptional pianist who, regardless of age or nationality, possesses broad and profound musicianship and charisma and who desires and can sustain a career as a major international concert artist. Since receiving the award in 2010, Mr. Gerstein has shared his prize through the commissioning of boundary crossing new works by Oliver Knussen, Chick Corea, Brad Mehldau and Timothy Andres, with additional commissions scheduled for future seasons. Mr. Gerstein was awarded First Prize at the 2001 Arthur Rubinstein Piano Competition in Tel Aviv, received a 2002 Gilmore Young Artist Award, and a 2010 Avery Fisher Grant.
In the 2013-14 season, Mr. Gerstein makes subscription debuts with the New York Philharmonic conducted by Semyon Bychkov and the Minnesota Orchestra led by Courtney Lewis, and he makes his debut with the Cincinnati Symphony conducted by Louis Langree. He also returns to the Chicago Symphony Orchestra conducted by Semyon Bychkov, Cleveland Orchestra led by Vassily Sinaisky, Detroit Symphony led by Rafael Fruhbeck de Burgos, Houston Symphony (on a new Steinway that he helped select) led by Peter Oundjian, Naples Philharmonic conducted by Hans Graf, San Diego Symphony conducted by Jahja Ling, San Francisco Symphony conducted by Charles Dutoit, St. Louis Symphony conducted by David Robertson, and the Toledo Symphony conducted by Stefan Sanderling. Internationally, Mr. Gerstein returns toLondon's Philharmonic and Philharmonia Orchestras, Janacek Philharmonic Orchestra, and Finnish Radio Symphony Orchestra, and also appears with the Danish National Symphony Orchestra, Dresden Philharmonic, Melbourne Symphony and the Santa Cecilia Orchestra in Rome.
This season in recital, he will premiere a newly commissioned work by Timothy Andres, titled Old Friend. The work will be featured on a program at Jordan Hall in Boston and for the Gilmore Foundation in Kalamazoo, MI. He also performs recitals in Toronto,Denver, Princeton and at Duke University, and returns to Kalamazoo for the 2014 Gilmore International Keyboard Festival to give both classical and jazz concerts, including a performance with vocalist Storm Large from Pink Martini.
His recent North American engagements have included performances with the Los Angeles Philharmonic, Philadelphia Orchestra, and the Atlanta, Baltimore, Boston, Dallas, Indianapolis, Milwaukee, Montreal, Oregon, Seattle, Toronto and Vancouver symphonies among others. He was in residence at the San Antonio Symphony where he was soloist in both Brahms concertos during the orchestra's Brahms Festival and he performed Rachmaninoff's complete concertos in a three week residency with the Houston Symphony. He has also recently appeared at the Aspen Music Festival, Santa Fe Chamber Music Festival, Chicago's Grant Park, with the Philadelphia Orchestra at Vail Valley Bravo Festival, Mann Music Center and Saratoga, with the Boston Symphony at Tanglewood, and with the Cleveland Orchestra at Blossom. In 2012, Mr. Gerstein toured with long-time chamber music partner cellist Steven Isserlis, with performances in New York, Vienna, VA, Cleveland and Chicago, and he has, in recent seasons performed in recital at the 92nd Street Y and Town Hall in New York, as well as in Boston, Cincinnati, Detroit, Miami, Vancouver and at Washington's Kennedy Center.
Internationally, Kirill Gerstein has played with such prominent European orchestras as the Czech, Munich, Rotterdam and Royal Philharmonics, the City of Birmingham Symphony Orchestra, Deutsches Symphonie Orchester Berlin, Dresden Staatskappelle, NDR Sinfonieorchester, Rundfunk-Sinfonieorchester Berlin, Swedish Radio Orchestra, Tonnkunstler Symphony Vienna, WDR Symphony Orchestra Cologne and Zurich Tonhalle, as well as with the NHK Symphony Orchestra in Tokyo and the Simon Bolivar Youth Orchestra in Caracas with Gustavo Dudamel. He has also performed recitals in Paris, Prague, Hamburg, at London's Queen Elizabeth Hall and at the Liszt Academy in Budapest. He made his Salzburg Festival debut playing solo and two piano works with Andras Schiff and has also appeared at the Proms, Verbier, Lucerne and Jerusalem Chamber Music Festivals.
His first solo recording featuring works by Schumann, Liszt and Oliver Knussen, released by Myrios Classics, was chosen by The New York Times as one of the best recordings of 2010. Mr. Gerstein also collaborated with Tabea Zimmerman on two recordings of Sonatas for viola and piano by Rebecca Clarke, Henri Vieuxtemps, Brahms, Schubert and Franck for the Myrios label, released in February 2011 and November 2012.
Born in 1979 in Voronezh, in southwestern Russia, Mr. Gerstein studied piano at a special music school for gifted children and while studying classical music, taught himself to play jazz by listening to his parents' extensive record collection. After coming to the attention of vibraphonist Gary Burton, who was performing at a music festival in the Soviet Union, Mr. Gerstein came to the United States at 14 to study jazz piano as the youngest student ever to attend Boston's Berklee College of Music. After completing his studies in three years and following his second summer at the Boston University program at Tanglewood, Mr. Gerstein turned his focus back to classical music and moved to New York City to attend the Manhattan School of Music, where he studied with Solomon Mikowsky and earned both Bachelors and Masters of Music degrees by the age of 20. He continued his studies in Madrid with Dmitri Bashkirov and in Budapest with Ferenc Rados. An American citizen since 2003, Mr. Gerstein now divides his time between the United States and Germany, where he has been a professor of piano at the Musikhochschule in Stuttgart since 2006.