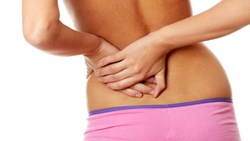 the plaintiff claims that she was implanted with the Wright Profemur hip in 2008 and, in 2010, the device failed requiring surgical removal
San Diego, CA (PRWEB) February 21, 2014
AttorneyOne.com, a recognized authority on law, updated the website recently and, now, can actively provide an expert opinion in view of the recent news on Wright Lawsuit and potential Wright Profemur Hip Replacement Class Action lawsuit.
According to a Court Order issued on January 29, regarding a Wright Profemur hip implant lawsuit, the defendant's (Wright Medical) motion to strike and for an order to show cause was denied (case no. 4:2013cv00853, Missouri Eastern District Court). In the lawsuit, the plaintiff claims that she was implanted with the Wright Profemur hip in 2008 and, in 2010, the device failed requiring surgical removal.
On January 28, a new lawsuit was filed by a couple in Arkansas Eastern District Court (case no. 3:2014cv00027) alleging that the husband received a Wright Profemur hip implant that failed. In the lawsuit, the plaintiff claims that the titanium-based femoral component of the hip implant failed because of defects.
Taking into consideration the latest developments, AttorneyOne.com updated the website and, now, can actively provide an expert opinion including how to get in contact with legal counsel easily and inexpensively in cases of severe complications, allegedly from Wright Profemur Hip Replacement. Sean Burke, director of Media Relations at AttorneyOne.com, adds that the relevant information illustrates that people continue to file Wright hip replacement lawsuits. "For that reason," he continues, "our focus should squarely fall on getting the word out and assisting people in finding the right legal assistance."
On June 21, 2012, Bloomberg published that the FDA reported approximately 16,800 adverse events related to metal-on-metal hip implants (including Wright Hip Replacement) in the US from 2000-2011.
According to court documents, on October 11, 2013 a federal judge allowed certain claims to proceed in a Wright Profemur hip replacement lawsuit (Georgia Middle District Court, case no. 5:2012cv00173). More specifically, the plaintiff will be able to pursue design defect claim on both the hip implant and the extraction device, manufacturing defect claim on the extraction device, and failure to warn claim on the hip implant.
AttorneyOne.com has further information on Wright Hip lawsuits including how to get in contact with legal counsel.
Headquartered in San Diego, CA Attorney One was founded in 2004 and is not a law firm. They offer a nationwide legal service which helps consumers find the best representation for their legal needs. You can learn more about Attorney One at our website http://www.attorneyone.com. You can also find us on Facebook at http://www.facebook.com/AttorneyOne. Checkout earlier news from us at http://www.prweb.com/releases/2014/02/prweb11599814.htm.