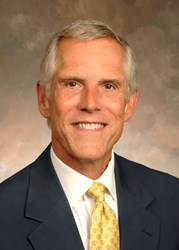 "Helping consumers find and build relationships with trustworthy businesses is what drives our organization," David C. Smitherman
Birmingham, AL (PRWEB) February 21, 2014
Better Business Bureau (BBB) of Central Alabama & the Wiregrass announces the joining of its Birmingham-based organization with that of Better Business Bureau of South Alabama, based in Mobile. The consolidated BBB serving Central & South Alabama will maintain offices in Birmingham, Mobile and Dothan.
"This is mutually beneficial for both organizations, for the business community and for consumers," says David C. Smitherman, President/CEO of the newly merged group. "The result is a BBB with almost 4,300 accredited business members serving 50 Alabama counties."
Through enhanced technology and combined resources, the organization will bring new opportunities for businesses throughout the service area.
"Our mission is to build marketplace trust in the communities where we operate," Smitherman said. "We are very pleased to join forces with BBB in Mobile to bring greater value to our members and the community at large. We can do that better and with increased efficiencies as one organization rather than two."
By linking all North American BBB data together, Accredited Businesses generally come to the forefront in most Internet searches.
"The result is that BBB members, due to our huge Internet presence, have a greater opportunity to show higher in searches," Smitherman said. "Helping consumers find and build relationships with trustworthy businesses is what drives our organization."
BBB is the leading organization in the United States and Canada for helping consumers find businesses, brands and charities they can trust. It also monitors and alerts the public of scams and offers resources for the prevention of identity theft. In 2013, the Birmingham office fielded almost one million inquiries from consumers and businesses from across the globe.
BBB monitors scams based on reports from consumers, law enforcement, federal agencies and numerous other sources, including recent alerts concerning fake Sochi Winter Olympic merchandise and warnings of scams concerning the Affordable Care Act.
Among its multitude of benefits, BBB offers complaint resolution, arbitration and mediation services when there are valid complaints over business transactions. The BBB Educational Foundation, through business grants and local government contracts, provides programs to educate Alabama consumers about fraud, scams, identity theft and to aid in financial literacy.
To be accredited by BBB, a business must meet stringent standards to assure that it treats consumers fairly and honestly. It also accredits charitable organizations in an effort to ensure that donations are being made to valid groups.
"As the largest business ethics organization in the state, we are focused on building marketplace trust and driving consumers to trustworthy businesses," Smitherman added.
More information about BBB and services that it offers are available at http://www.bbb.org
For more than 100 years, Better Business Bureau, a not-for-profit organization, has been helping consumers find businesses, brands and charities they can trust. In 2012, consumers turned to BBB 124 million times for Business Reviews on more than 4.5 million companies and Charity Reports on 11,000 charities, all available for free at bbb.org. The Council of Better Business Bureaus is the umbrella organization for 112 local, independent BBBs across the U.S. and Canada, as well as home to its national programs on dispute resolution and industry self-regulation.