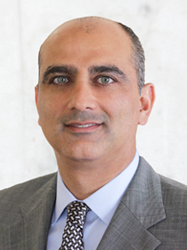 We already knew that many patients with COPD have been going undiagnosed.
Beverly Hills, CA (PRWEB) March 04, 2014
Dr. Ali Mahtabifard recently took a moment to explain the results of a new study published in The Lancet Respiratory Medicine showing that 85% of patients with chronic obstructive pulmonary disorder (COPD) could have been diagnosed sooner. The study was conducted in the UK on nearly 39,000 men and women. All of these patients had visited their general physician or a hospital clinic for respiratory symptoms at least once within the last five years.
"We already knew that many patients with COPD have been going undiagnosed," said Ali Mahatabifard, MD, a Los Angeles cardiothoracic surgeon and founder of the practice West Coast Associates for Minimally Invasive Thoracic Surgery. "What this study shows us is startling frequency with which patients symptoms have been under-diagnosed and misdiagnosed."
COPD is a progressive lung disease that makes it difficult to breath. It can cause coughing with substantial amounts of mucus, shortness of breath, tightness in the chest, and wheezing, along with other symptoms. The most common cause of COPD is cigarette smoking, but exposure to irritants such as air pollution, chemical fumes, and dust can also make it worse. Over time, COPD causes less air to flow into and out of the lungs. Emphysema and chronic bronchitis are the two most typical conditions that result from COPD.
"While there is no cure for COPD, it is important that patients receive an accurate diagnosis as early as possible," said Dr. Mahtabifard. "With the right diagnosis and treatment, it is possible to reduce damage to the lungs and manage the symptoms. This allows the patient with COPD to live a healthier, more active life."
One difficulty in diagnosing COPD is that patients often don't realize they have a problem. The disease also regularly occurs with a number of other conditions.
"In the end, this study really shows that we need to improve our efforts at detection of COPD," said Dr. Mahtabifard. "This is especially true for patients who are smokers or have a history of smoking. "
The best way to determine if you have COPD is to visit a specialist with experience in treating lung disorders.
Ali Mahtabifard, MD, is double board-certified in general and cardiothoracic surgery with extensive training in comprehensive management and advanced surgical care of thoracic conditions and malignancies. His research has been published in numerous peer-reviewed journals, including the Journal of Thoracic and Cardiovascular Surgery, Journal of Immunotherapy, Clinical Cancer Research, Molecular Therapy, and has presented at the American Association for Thoracic Surgery.
If you are interested in learning more about Dr. Mahtabifard or if you would like to make an appointment, please visit his website Thoracic Surgeon Los Angeles or call his Los Angeles office at (310) 776-6905.