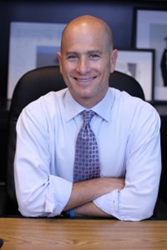 Though Bowman's specific injury is hard to watch, ACL tears are a relatively common knee injury.
Beverly Hills, CA (PRWEB) March 05, 2014
Late in the 49ers-Seahawks NFC Championship Game, San Francisco 49er NaVorro Bowman made an amazing play, which was quickly followed by a grisly knee injury.
After stripping the ball from an opposing player, Bowman's knee was knocked sideways by a helmet, tearing the ACL ligament located within the joint.
"Though Bowman's specific injury is hard to watch, ACL tears are a relatively common knee injury," says Eric Millstein, MD, orthopedic surgeon at La Peer Health Systems. "In many cases, ACL tears are caused by noncontact injury, such as that suffered by wide receiver Reggie Wayne earlier this season. In Bowman's case, another player landed on the lateral (outside) of Bowman's knee, forcing the knee to buckle inward."
Though Bowman is expected to be ready for the start of the 2014 season, it will take time before the knee has fully healed and he has returned to playing condition. In addition to causing the ACL tear, the impact also tore the medial collateral ligament (MCL). The swelling will have to subside and the mcl will begin to heal before surgeons are able to perform ACL reconstruction surgery.
"The MCL is found on the medial, or inside, part of the knee, and is commonly injured when a force on the lateral side of the knee directs the knee inward," says Dr. Millstein. "Surgery for Bowman will have to wait a few weeks until the MCL begins to heal and the swelling subsides. Until then, his trainers will focus on decreasing swelling, increasing range of motion, and protecting the knee with a brace."
Dr. Millstein added, "As for athletes at any level following ACL reconstruction, his success in returning to the team will depend on months of patience and dedication to post-operative rehabilitation."
Dr. Eric Seth Millstein, a board-certified orthopedic surgeon and sports medicine specialist, is a leading expert in advanced arthroscopic techniques for knee and shoulder surgeries. He has vast experience treating sports injuries including arthroscopic surgery and reconstruction of the knee, hip and shoulder, as well as joint replacement surgery for arthritis of the shoulder and knee. In addition to being an orthopedic surgeon at La Peer Health Systems, Dr. Millstein also has his own private practice: Millstein Orthopedics.
La Peer Health Systems is an outpatient surgery center in Beverly Hills, founded by doctors and focused on providing excellent patient care alongside the most cutting-edge medical treatments available. With 50 world-renowned physicians in 14 specialties, comprehensive medical treatment is offered that takes patients from consultation to diagnosis, treatment, surgery, and ultimately aftercare. The 14 medical departments include orthopedics & sports medicine, gastroenterology, head & neck surgery, colorectal & general surgery, podiatry, ophthalmology, pain management, plastics & reconstructive surgery, gynecology, spine surgery, interventional cardiology, bariatric surgery, thoracic surgery, and anesthesiology. Unlike large hospitals, La Peer's unique structure offers extremely personal care in a safe and controlled environment.
To learn more about La Peer Health Systems, visit http://www.lapeerhealth.com.