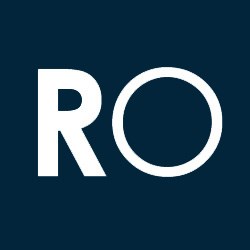 Recovery is usually quite possible - even though it can be daunting.
San Diego, CA (PRWEB) February 21, 2014
Today, RemedyOne, a leading San Diego web design and SEO agency announced their success with manual penalty recovery for local businesses.
Frank Murch owns Signs for San Diego, a small Oceanside-based sign company. His main source of lead generation is through his website, which was prominently featured in Google. One day that all changed when his site was hit with a manual spam action. His site stopped showing up in search altogether.
"The phone just stopped ringing," said Murch.
Having never paid for any link-building activities or SEO services in the past, Murch was confused about where the manual spam action was coming from, and who would even be able to do manual penalty recovery.
Eventually Murch called RemedyOne to help diagnose and solve the problem. After some brief detective work, CEO Simon Hunter found the source of the spam links and had them removed. A reconsideration request was submitted to the search engine - manual spam action revoked!
"Manual penalty recovery can be daunting, but it's achievable in most cases," said Hunter. "In this case we were lucky - there were only a couple hundred suspicious links which were all originating from one group of companies." Hunter documented the steps RemedyOne took in a blog post: Manual Penalty Recovery - A Case Study.
According to Hunter, the number one thing to remember when trying to get a manual spam action revoked is to be genuine, contrite and forthcoming with all information. Document all the steps you take to track down the sources of your bad links and make that information available to the representative by sharing a Google Docs document.
"With the right attitude and a bit of elbow grease you can make a real impact. It feels good to be able to help local businesses recover," said Hunter.
San Diego web design company RemedyOne was founded in 2000. They specialize in creating web and cloud-based solutions for businesses in San Diego. Services include web design, web development, mobile app development, content creation, inbound marketing and SEO. For more information visit http://www.remedyone.com.