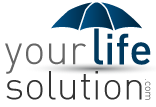 The strategy is so rudimentary that it is often overlooked in estate planning due to it's objective simplicity
Chicago, IL (PRWEB) February 21, 2014
YourLifeSolution.com, an online life insurance quote provider, will be publishing a financial strategy on February 24th, 2014, that will show Americans how to eliminate a portion of their wealth from estate taxes, while maximizing their family's inheritance and doing so through a mechanism referred to as "discounted dollars." "This strategy is incredibly simple and utilizes one of the simplest types of life insurance there is. The strategy is so rudimentary that it is often overlooked in estate planning due to it's objective simplicity," said Eric Smith, the founder of YourLifeSolution.com.
YourLifeSolution.com intends to publish and promote an infographic and concise manual that will show Americans exactly how middle class and affluent families can increase the total worth of their estates upon death, while simultaneously and legally bypassing estate, gift and income taxes in the process. "This strategy doesn't replace a well-worded will or the existence of family trusts, but it definitely eliminates a lot of the complexity of wealth transfer planning," said Eric Smith.
YourLifeSolution.com will be promoting the release of the information described previously by publishing a separate press release. Those interested in more information about the services of Eric Smith can contact him by phone at 888.374.2764, or via this link: http://yourlifesolution.com/lifeinsurancequotes/contact-yourlifesolution-com/.
Those interested in viewing life insurance quotes online can do so at YourLifeSolution.com.