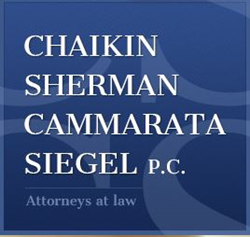 Milwaukee, WI (PRWEB) June 03, 2014
The personal injury attorneys at Chaikin, Sherman, Cammarata & Siegel, P.C. are committed to giving back to the local community and the residents who continually place their trust in the firm during their times of need. Aside from helping injured victims and families through the personal injury and wrongful death claim process, the firm's attorneys also enjoy giving back and devoting time and resources to helping various organizations and local individuals. Their passion for helping others is evident in the firm's annual Ethiopian Heritage College Scholarship.
Chaikin, Sherman, Cammarata & Siegel, P.C. is continuing to accept applications for its Sixth Annual Ethiopian Heritage Scholarship. The scholarship is intended to help high school seniors and newly immigrated families throughout the Washington, D.C. metropolitan community pay for a college education. Recipients of the scholarship will be awarded financial assistance to pursue degrees at accredited two or four year colleges or universities.
The application deadline for this year's Ethiopian Heritage Scholarship is June 30, 2014 and the winner will be announced on August 1, 2014. Applicants must meet criteria and submit an essay. More information about the Scholarship and application rules can be found on the firm's website: http://www.chaikinandsherman.com.
Chaikin, Sherman, Cammarata & Siegel, P.C. is a personal injury law firm committed to helping victims and families who have suffered harm through no fault of their own. The firm's award-winning attorneys have helped numerous clients obtain justice and fair recoveries, and have secured millions of dollars in compensation on their behalves. The firm serves clients and gives back to local communities across the DC metro area from office locations in Maryland, Northern Virginia, and Washington, D.C.