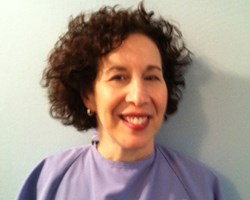 Teaneck, NJ (PRWEB) February 20, 2014
Dr. Susan Goldfarb announces that she now offers Laser Assisted New Attachment Procedure, LANAP®, for patients who are in search of a minimally invasive gum disease treatment option during Gum Disease Awareness Month. LANAP® is an FDA-cleared procedure that utilizes cutting-edge laser technology to treat periodontal disease with minimal damage to surrounding healthy gum tissue and minimal recovery time.
Millions of Americans suffer from the symptoms of periodontal disease, but few of them actually seek professional gum disease treatment. As a result, they may be more at risk for developing health complications that have been linked to gum disease; including pancreatic cancer, diabetes, heart disease, and low birth weight babies. The decision to forego treatment may be due to fear of the pain involved with traditional invasive gum surgery. Traditional gum disease surgery involves cutting into the gums with a scalpel and removing the infected gum tissue, then using sutures to seal up the surgery site and reposition the remaining healthy gum tissue. Dental patients who are interested in a less invasive surgical procedure that does not require extensive recovery time should talk to Dr. Goldfarb about LANAP®.
LANAP® is a minimally-invasive, less painful alternative to traditional scalpel and suture surgery. During LANAP® only diseased gum tissue is targeted and removed, while healthy gum tissue is left alone. Because of its accuracy in targeting only the bacteria that cause periodontal disease, patients who choose LANAP® for gum disease treatment typically have a quicker and less painful recovery time than patients who undergo gum disease surgery that involves scalpels and sutures.
Patients who want to improve their dental and general health during Gum Disease Awareness Month should schedule an appointment with Dr. Goldfarb's office today and find out if they are candidates for LANAP®.
About The Doctor
Dr. Susan Goldfarb of Advanced Periodontal and Implant Care is a periodontist offering personalized dental care for patients in Teaneck, NJ since 1984, and was one of the first female periodontists in Bergen County. Dr. Goldfarb received her Doctorate of Dental Medicine degree from the University of Pennsylvania, School of Dental Medicine, and completed a General Practice Residency at Newark Beth Israel Hospital. She went on to receive her Certificate of Periodontics from the Fairleigh S. Dickinson School of Dental Medicine. Dr. Goldfarb is part of one percent of dental professionals providing the LANAP FDA cleared laser procedure for gum disease and periodontal treatment. Aside from being a laser practitioner, Dr. Goldfarb also performs implants, and BOTOX and facial fillers such as Juvederm Ultra. To learn more about Dr. Goldfarb and her dental services, visit her website at http://www.flossnightly.com and call (201) 374-8460.