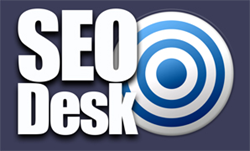 (PRWEB UK) 25 February 2014
GO Service Centres, one of the leading garages and service centre providers in Surrey, is pleased to announce that they can now offer drivers two types of car service plans at all of their service centres in Surrey. Flexibility is always a beneficial thing in life and car owners can now choose between the Main Dealer Servicing option and the Independent Servicing option. Both of these services come with the GO Service Centres guarantee and neither of these services will invalidate a warranty or cause problems with the manufacturer.
GO Service Centres is taking advantage of the "Block Exemption" legislation that was passed by the EU, which enables car owners to have their car serviced at non-main dealer garages as long as certain requirements are met. GO Service Centres is pleased to say that they meet all of the required standards, allowing them to provide car owners with the chance to receive a high standard of service at a much lower price. It is common for the GO Service Centres Main Dealer Service package to be 60% cheaper than the price charged by a main dealer, with there being no discernable difference between the two packages. GO Service Centres aims to use official products and parts at all times, so there is no drop in quality between the different services on offer.
GO Service Centres also provide car owners with an independent range of servicing options. This is where the firm has created their own schedule, allowing drivers to obtain a high quality of servicing for a much cheaper price. Having a vehicle serviced on a regular basis is sensible because it maintains the value of the car, it can improve performance, it can prevent parts wearing down or breaking, and it can save money with respect to fuel efficiency. The full range of service packages provide by GO Service Centres ensures car drivers can make savings without compromising on the quality of service.
The full range of service options is available in the GO Service Centres in Walton, Epsom and Ewell. All of these centres feature technicians who are highly skilled and fully trained. These workshops also utilise the very latest in diagnostic equipment, so car owners can rest assured that their vehicle is in safe hands at all times. With a choice of service options available to choose from, car owners in Surrey have an excellent opportunity to keep their car in excellent condition.
About GO Service Centres:
GO Service Centres is an independent firm that is committed to offering affordable and high value service. The company provides a range of MOTs and service package options for car owners, helping drivers to obtain value without compromising on quality. This will ensure that drivers can keep their car in superb condition, making savings in the short and long term.