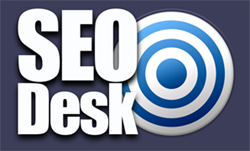 (PRWEB UK) 27 February 2014
GSM Driving Academy, a well-regarded driving school in the East of London, is pleased to announce a new discount package for block bookings. The firm has always been a supporter of new drivers; with the first driving lesson for a student being available for less than £10, but the firm is now pleased to announce a new discount offer for a block booking of 10 driving lessons. This offer is open to learner drivers of all skill levels and confidence, with the 10 lesson package being available for £160. This offers a significant saving compared to the cost of 10 individual bookings, and it shows a commitment by the learner driver to developing their skills and passing their driving test.
GSM Driving Academy was established back in 1977, and the school is regarded as being one of the best driving schools in London. The company has a lengthy list of testimonials from previous clients, and they receive many new clients due to recommendations from previous clients. The firm employs a strong selection of tutors, which provides them with the confidence to offer a driving instructor that is ideally suited to develop the skills of a learner driver.
The company has expanded their services across the East of London and is able to provide a pick-up and drop-off service for many clients. The firm provides a wide range of driving lessons in Ilford and Romford, making GSM Driving Academy the ideal driving school for people living in these areas. The firm is able to tutor drivers for the theory test as well as providing them with the skills and knowledge for the main driving test. While GSM Driving Academy has a strong track record in helping people to pass their driving test first time, the firm takes greater pride in the fact that they provide their learner drivers with confidence and skills to be a competent driver.
The school doesn't only focus on teaching learner drivers; they provide an extensive range of driving lessons. Some of the other courses provided by the GSM Driving Academy include Pass Plus courses, Advanced Driving Courses, motorway lessons, refresher courses and a range of specialist driving courses. With learner driver lessons being available at a significant discount for block bookings, GSM Driving Academy looks forward to helping learner drivers develop their skills and confidence behind the wheel in the weeks and months ahead.
About GSM Driving Academy:
GSM Driving Academy was established in 1977, and the firm is regarded as being the most effective driving school in the East of London. The firm has a raft of driving instructors who can provide a tailored lesson plan and support to all learner drivers. The firm provides lessons for learner drivers but also offer motorway driving lessons, refresher courses, Pass Plus lessons and advanced driving courses. The firm can also provide a pick up and drop off service to all clients in the East of London.