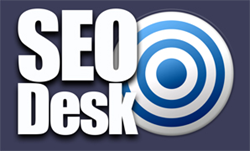 (PRWEB UK) 28 February 2014
Ideal Car Hire, a leading privately owned car hire firm established in London in 2009, is pleased to announce the launch of their new midweek deal. Any driver that hires a vehicle for a minimum of 3 nights between Monday and Friday will be eligible for 15% off of the cost of their hire. The firm provides an extensive range of care hire options for tourists and locals alike, with the firm realising that many repeat clients come back to hire a car during the week. The firm is keen to reward this loyalty and to encourage more people to get out and about during the week through this discount.
Ideal Car Hire is regarded as one of the leading car and van hire companies due to their innovation in providing car hires in the capital. Although the firm was initially established to provide car hire options in the main tourist areas of London, there was a realisation that locals were looking to hire cars on a regular basis. The led the firm to expanding their services and locations across the capital. This expansion of service has helped London residents to get their hands on a hired car or van in an easier fashion and from a much more convenient location. Anyone looking for the most convenient and affordable car hire Tottenham has to offer will find that Ideal Car Hire is the number one option.
The firm has an extensive range of vehicles in their fleet, making them the ideal rental firm for all residents and tourists. Whether a driver is looking to hire a car for a day, a week or even longer, the firm provides a range of options and features. There are cars for individuals, couples and families and cars in all shapes and sizes. No matter what sort of car would provide the most benefit to a driver, Ideal Car Hire can supply it, which ensures they provide the most effective car hire Camden has to offer.
The cost of running a car in the present day can be extremely expensive, and this has led many people to sell off their car. There will be times when having access to a car can be of benefit, and this is where the convenient locations and affordable prices offered by Ideal Car Hire can make a sizeable difference for London residents. The new midweek offer provides a further way to make savings when hiring a car and Ideal Car Hire is the number one choice for capital car hires.
About Ideal Car Hire:
Ideal Car Hire was established in 2009, offering a wide range of car hire options to tourists in London. The firm soon realised that there was a market for a reliable, affordable and convenient car hire service for London residents. This led to an expansion to the service provided with the firm offering cars and vans from a variety of locations around the city.