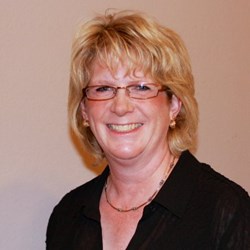 'World Encephalitis Day marks an occasion to bring more awareness for this overlooked brain injury,' said Becky Dennis, member, International Encephalitis Consortium. 'It can happen to anyone, anytime, anywhere, at any age; even to those in good health.'
Dallas, TX (PRWEB) February 21, 2014
Encephalitis, inflammation of the brain, strikes 20,000 Americans each year and roughly 500,000 people across the globe. Approximately 20% of encephalitis victims die. The launch of World Encephalitis Day, led by the Encephalitis Society, is a global initiative to raise awareness of this deadly brain condition. World Encephalitis Day will take place on February 22nd each year. On this year's commencement in the U.S., activities include a survivor's conference and the launch of the International Encephalitis Consortium's website.
Very little is known about encephalitis despite well-known causes such as the West Nile virus that caused more than 800 neuro-invasive cases in Texas in 2012.
"Encephalitis can be triggered by many causes, including mosquitoes that transmit infections, the common herpes virus that causes cold sores, or auto-immune disorders. However, more than 50% of the time, the cause is unknown. And for most of these causes, there is no cure," said Arun Venkatesan, MD, PhD, Assistant Professor of Neurology; Director of the Johns Hopkins Encephalitis Center and member of the International Encephalitis Consortium. "I'm hopeful that World Encephalitis Day will bring more awareness since swift treatment can mean the difference between life and death in some types of encephalitis."
Becky Dennis of Plano, who is an advocate, author of the highly-acclaimed Brain Wreck and encephalitis survivor, will speak on patient advocacy at Encephalitis Global's conference this Saturday, February 22, in La Jolla, California. As a patient advocate, she is a "go-to" resource for scare information about this rare syndrome. With a tenacious drive and compassionate spirit, Dennis is putting encephalitis on the map.
"World Encephalitis Day marks an occasion to bring about more awareness for this overlooked brain injury," said Dennis, a member of the International Encephalitis Consortium. "It can happen to anyone, anytime, anywhere, at any age, and even to those in good health.
"Most survivors require expensive rehabilitation to better manage residuals such as debilitating headaches, paralyzing exhaustion, motor challenges and memory loss," continued Dennis. "However, without treatment protocols, many patients are denied necessary speech, cognitive, and occupational therapies to improve their quality of life."
As a survivor, Dennis offers a unique perspective for patients by walking in their shoes. With caregivers, she is often asked to be a resource to coach both during the acute phase of crisis as well as help navigate the long-term recovery. Within the medical community, Dennis works with the Consortium to provide needed information for patients and caregivers who are in crisis or navigating the long-term path for recovery from encephalitis.
"The consortium works to improve survivor outcomes, identify causes, and develop diagnostics," Venkatesan said. "We aim to reduce the impact of encephalitis and conduct more research for this under-studied brain injury and are glad that our site will be a source of information for those in need."
"I'm honored to work with the International Encephalitis Consortium, a network of infectious disease professionals, neurologists, rehabilitation specialists and researchers who collaborate to reduce the global impact of encephalitis," Dennis said. "After living through this, I see such a strong need for more visibility of this illness, which can financially and emotionally ruin a family."
The cost of encephalitis is high. In the U.S., the cost of hospitalization is $2 billion per year, which does not include care of physicians, treatments or therapies. Also, more than half of survivors are unable to return to the workplace, reducing their annual income by 70%.
The International Encephalitis Consortium site, http://www.internationalencephalitisconsortium.org, features facts, FAQs and reports for clinicians and the public. Little has been published to date for a syndrome that affects such a large number of people every year.