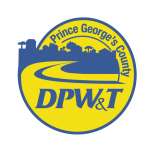 "Given the varying levels of skill and experience in our environment SceneDoc can be used by any one of our employees and creates a real opportunity for standardization." - Ed Jones, Director of the Traffic Response and Information (TRIP) Center
Toronto, ON, Canada (PRWEB) February 24, 2014
SceneDoc Inc., a company whose goal is to revolutionize the field of law enforcement and public safety through the use of secure mobile technology, announced today they implemented their leading edge mobile investigation and field documentation software platform, SceneDoc at Prince George's County Department of Public Works and Transportation (DPW&T) in Prince George's County Maryland.
DPW&T staff will leverage SceneDoc's secure platform to perform field based inspection services. DPW&T is the most recent organization in a rapidly expanding customer base to begin leveraging the power and mobility wrapped within the SceneDoc platform. "We will use this application in many areas of highway maintenance." said Ed Jones, Director of the Traffic Response and Information (TRIP) Center. "Given the varying levels of skill and experience in our environment SceneDoc can be used by any one of our employees and creates a real opportunity for standardization." Todd Oakes, Vice President of World Wide Government Solutions for SceneDoc shared "Our software will enable Prince George's County DPW&T to completely tailor the forms data they need collected from the field, photograph and annotate photos to deliver greater context, as well as provide a means to capture field notes. The software then seamlessly pushes the data up to a secure server for collaboration and dissemination. None of this was previously available to County employees before SceneDoc, leveraging the power and simplicity of iOS mobile devices. DPW&T's move to SceneDoc is one of many identified use cases within the County. From Police to Fire to Building Operations, SceneDoc provides a standardized tool for how scene documentation is created in the field."
About SceneDoc
SceneDoc (formerly Siamese Systems Inc.) is the global leader in mobile investigative management software. SceneDoc is a smartphone/tablet-based software platform which provides law enforcement and a variety of public safety personnel a highly secure, accurate and consistent means of documenting crime, accident and other incident scenes. Comprised of a highly configurable mobile application together with cloud-based data backup and administration, SceneDoc is the proven solution-of-choice for governments and enterprises around the globe.