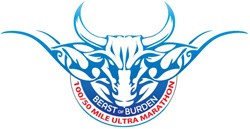 Lockport, NY (PRWEB) February 21, 2014
The fifth annual Summer Beast of Burden 100/50 Mile Ultra Marathon has been scheduled for Saturday, Aug. 9 along the historic Erie Canal Tow Path in Lockport, N.Y.
The annual Beast of Burden attracts ultra marathon runners from around the globe. This is a semi-annual race that takes place once every winter and summer. The upcoming race will be the tenth Beast of Burden race. The summer race is held along the flat, crushed cynder surface of the Erie Canal Tow Path from Lockport to Middleport and back to complete 25-mile loops. Runners may register to complete one loop, two loops or four loops.
The lush green, tree-lined Erie Canal Tow Path runs along the waters of the historic Erie Canal from Lockport to the turnaround point at Middleport. Runners can stop at the aid station at Middleport for food, beverages and medical attention, if needed. Runners will also be crossing one of the Erie Canal's historic operational lift bridges twice during each loop back from Middleport.
All participants in the Aug. 9 race will receive a Running of the Beasts shirt. 50-Mile finishers will receive a finisher medal, while 100-Mile finishers will receive a custom-made finisher's belt buckle.
Registration is open now and rates are $185 for the 100-Mile race and $160 for the 50-Mile race. The price for registration will be raised to $200 and $175 for each race respectively beginning July 1. On race day, a pre-race meeting will be held at 9:45 a.m., with the race to begin at 10 a.m. To register, go to http://www.BeastofBurden100.com.
The Beast of Burden 100/50 Mile Ultra Marathon is a long-distance running race that takes place twice each year, winter and summer, beginning and ending in Lockport, N.Y. Runners may choose to attempt the 50-mile or 100-mile distance. Competitive and recreational ultra distance runners from across the United States, Canada, South America and abroad have assembled to mark this race as a growing tradition and world class running event.