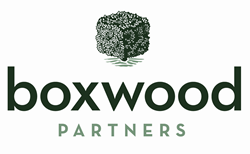 "reQuire's industry-leading platform simplifies a complicated process for all stakeholders of a real estate transaction," said Patrick Galleher, Managing Director at Boxwood
RICHMOND, VA (PRWEB) February 23, 2014
Boxwood Partners, LLC, is pleased to announce the sale of reQuire, LLC, to Radnor, PA-based L2 Capital Partners. Acquisition financing for the transaction was provided by Chevy Chase, MD-based Farragut Capital Partners.
Boxwood Partners acted as the exclusive advisor to reQuire, LLC with respect to the transaction. The reQuire transaction was led by Managing Directors J. Patrick Galleher and Bobby Morris as well as Associate Brian Alas. Terms were not disclosed.
Headquartered in Virginia Beach, Virginia, reQuire is the largest provider of mortgage lien release tracking services and title curative services in the United States. The Company's core value proposition is to help land owners in assuring that they are not plagued with problems caused by unreleased mortgage liens when they attempt to sell or refinance their homes in the future. This service provides collateral benefits to all of those involved in the settlement—lenders, title insurance companies, title insurance underwriters, and settlement companies. reQuire performs these services through proprietary Internet and patent-based release tracking service.
"reQuire's industry-leading platform simplifies a complicated process for all stakeholders of a real estate transaction," said Patrick Galleher, Managing Director at Boxwood. "The Management team has shown the ability to execute the Company's growth strategies and is well-positioned to continue that growth with their new partners in L2."
reQuire marks the third transaction that Boxwood Partners has closed in the financial and real estate technology sector, following transactions with Dorsey, Wright, & Associates and Digital Risk.
Daniel Morris, the Founder and CEO of reQuire, said, "As the Consumer Financial Protection Bureau's (CFPB's) regulatory reach and enforcement hits the title insurance industry, there has never been a better opportunity for reQuire's mortgage lien release tracking services. We are confident our service and technology is well-positioned for continued growth. In addition, reQuire will enter new markets domestically in the coming months while also rolling out additional product offerings. We are very excited about our partnership with L2. They are experienced investors and come with proven track record."
Bob Levine, the founder of L2 Capital, said "We are excited to partner with Daniel and the reQuire team to help facilitate further growth in the coming years. We believe the Company has established themselves as the leader within their niche industry and provide a valuable service to the stakeholders of a real estate transaction. We'd also like to thank the Boxwood team, as their efforts were instrumental in bringing this transaction to a close."
About L2 Capital Partners:
L2 Capital was formed by Bob Levine, an industry veteran and co-founder of Milestone Partners. L2 Capital targets companies smaller than those sought by most established investment firms. It adds value by helping business executives and owners meet their strategic and financial goals by providing access to professionals and resources gained over 25 years of principal investing experience. L2 Capital's investments typically provide liquidity to shareholders of privately-owned businesses, facilitate the transition of ownership to key managers, or capitalize on growth opportunities. L2 Capital has in excess of $50 million of capital available for investment into its current and future portfolio companies. Most of the capital is provided by L2 Capital's principals. For more information, please visit http://www.l2capital.net.
About Farragut Capital Partners:
Farragut Capital Partners ("FCP") is a leading source of mezzanine and private equity capital for entrepreneurs, business owners, and private equity firms seeking to facilitate growth, acquisitions, recapitalizations, management buy-outs, generational transfers, and other ownership transitions. FCP targets proven, asset-light companies with committed management teams, stable cash flows, defensible market positions, and the potential for significant growth in equity value. Favored market segments include light manufacturing, business services (including industrials, government contracting, healthcare, energy, and technology), value-added distribution, and media. FCP works with equity sponsors, "fundless" sponsors, senior lenders, and directly with management teams to create and build value in our portfolio companies over time. For more information, please visit http://www.farragutcapitalpartners.com.
About reQuire, LLC:
Headquartered in Virginia Beach, VA, reQuire has quickly grown to become an industry leader in real estate technology. Founded in 2002 by Daniel R. Morris, the Company has transformed the post-closing process for real estate sales and refinances with its innovation web-based Release Tracking Service. For more information, visit http://www.titletracking.com.
About Boxwood Partners, LLC:
Boxwood Partners, LLC (http://www.boxwoodpartnersllc.com), together with its affiliate Boxwood Capital Partners, is a merchant banking firm based in Richmond, Virginia. Boxwood Partners combines a unique blend of senior-level transaction advisory, business operating experience, and proven process execution skills to give its clients a distinct advantage in the market. The firm's extensive relationships within the global finance communities (including U.S. and international private equity groups, corporations, hedge funds, and lenders) and other important transaction-related service providers such as consultants, attorneys, and accountants ensure that the firm's clients receive the attention, service, and results they deserve.
Contact: J. Patrick Galleher
Phone: (804) 343-3441
Email: pgalleher(at)boxwoodpartnersllc(dot)com