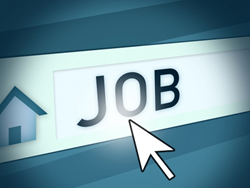 You can communicate with anyone at anytime without having to leave the site.
Ponte Vedra, Florida (PRWEB) February 24, 2014
MedMasters' newly released MedMail communications hub allows its members — job candidates, employers, recruiters and those already employed in the medical industry — to communicate with each other with ease and confidentially.
"We added the MedMail communications hub to our site to enhance our members' ability to communicate with others in the health care industry, and to make certain their email could remain confidential," says CEO and founder, Rick Fromme. "It made sense to me and our team of developers to include an internal email system for our members, but we knew we wanted to design it to where members couldn't abuse email contact information by scraping member emails from our site," Fromme says. MedMail messages and alerts are forwarded to the email of each individual user without the sender ever knowing the recipients' actual email address.
A MedMasters member's MedMail box is set up to do most of the tasks found in popular email systems but also facilitates real-time alerts such as MedConnect requests, job alerts, candidate alerts, and MedMatch alerts. Upon receiving a message, members receive a MedMail notification, which they may choose to respond to immediately or at a later date and time. "It's easy to sync your MedMail account to your mobile since your MedMails are relayed to your email address," Fromme says. "We live in a fast-paced environment. If a recruiter is trying to contact you about a given job opening, most people want to respond to that as soon as possible, and with MedMail we're able to do that."
Fromme asserts MedMasters can be used like a Rolodex. "Our MedMail program is a fast, convenient way to contact other members," he says. "You don't have to search for their phone number, or exit the MedMasters website to contact and message them. We've made interconnectivity very user-friendly for our members."
MedMasters, (http://www.medmasters.com) an industry specific, online medical community, combines the power of social networking with its proprietary job search and candidate information features to create the most powerful career management site for health care and medical personnel.
For more information, visit http://www.medmasters.com.
Contact:
Rick Fromme
904/373.0772
###
MedMasters LLC is the most comprehensive professional networking and career management site in the medical community. By combining the best features of social media and professional networking with that of traditional job boards and lead sourcing, we are the natural evolution of the career management and fulfillment process. MedMasters features an easy-to-use interface and multiple tools to make connecting easy. MedMasters serves a wide range of health care-related personnel such as medical sales representatives, hospital administrators, doctors, nurses, medical providers, clinicians, allied health care professionals, health care IT professionals, medical employers, distributors and recruiters.
Note: This press release may contain trademarks and trade names of other third parties, which are the property of their respective owners.