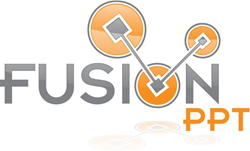 Fusion PPT has been working with IGC to continue to enhance the effectiveness of their IT operations and the efficiency of the services that they provide to their customers.
Vienna, VA (PRWEB) February 25, 2014
Intelsat General Corp. (IGC), a leading provider of satellite communications services to government and commercial customers, has contracted with Fusion PPT to identify and integrate an ITIL-based ITSM platform into the IGC business processes, including trouble-ticket handling, configuration management, knowledge database, and asset management.
The effort will involve analyzing current and future requirements of IGC business processes and implementing an ITSM tool for enhancing quality execution and delivery of programs. IGC currently uses customized software for these tasks that was developed in-house. The ITSM tool will further refine the efficiency and effectiveness of trouble ticket management and service level requirements as well as provide a means of more effectively resolving program risks while saving overall costs.
"Service management activities are critical for IGC to ensure that outages don't affect customer services and can be managed effectively," said Mark Daniels, Vice President of Engineering at IGC. "Integrating these tools to an ITIL-based ITSM platform will reduce costs and optimize our business process efficiency at a time of growing service complexity."
IGC provides a variety of secure, customized, end-to-end satellite communications solutions to government, military, and commercial customers. Over the past several years, IGC has increased its operational efficiency and productivity by improving ITIL-based service management programs within the organization.
"Our deep ITILv3 and configuration management experience has placed us in an ideal position to assist IGC in their mission," said Michael Biddick, Fusion PPT CEO. "We have been working with IGC to continue to enhance the effectiveness of their IT operations and the efficiency of the services that they provide to their customers."
As an IT research pioneer and a vendor-independent advisor to their clients, Fusion PPT leverages emerging technologies such as cloud computing, big data, and mobile technologies to help organizations to address their critical IT concerns. As an ISO 9001:2008 certified firm, Fusion PPT has a team of certified ITILv3 experts and practitioners who have developed and implemented configuration management strategies at organizations ranging from $1B service providers to Government agencies supporting space network services and equipment. Fusion PPT understands the pragmatic approach to implementing configuration management that is the best fit for each organization, and has applied this knowledge and their unbiased guidance to the firm's work with IGC.
About Intelsat General Corp.
Intelsat General provides satellite communications solutions to military, commercial and government customers over Intelsat's fleet of more than 50 satellites and a global terrestrial network of teleports and fiber infrastructure. Intelsat General also offers these customers the option of placing a dedicated hosted communications payload aboard an Intelsat satellite. From remote military outposts, disaster recovery sites and U.S. embassies to health and homeland security agencies, Intelsat General's solutions support even the most complex operations, from routine to mission critical, anywhere on the globe. These solutions address the numerous communications challenges inherent in a wide range of applications. From Airborne ISR/UAV scenarios to Distance Learning to Logistics, Intelsat General engineers can enhance government, military and commercial communications to allow customers to achieve their mission objectives.
Based in Bethesda, MD, Intelsat General is an indirect, wholly owned subsidiary of Intelsat S.A, the world's largest and most experienced provider of fixed and mobile satellite services for many of the world's leading media and network companies, ISPs, and Government agencies. http://www.intelsatgeneral.com/.
Intelsat Safe Harbor Statement
Some of the statements in this news release constitute "forward-looking statements" that do not directly or exclusively relate to historical facts. The forward-looking statements made in this release reflect Intelsat's intentions, plans, expectations, assumptions, and beliefs about future events and are subject to risks, uncertainties and other factors, many of which are outside of Intelsat's control. Known risks include, among others, the risks included in Intelsat's annual report on Form 10-K for the year ended December 31, 2013 and its other filings with the U.S. Securities and Exchange Commission, the political, economic and legal conditions in the markets we are targeting for communications services or in which we operate and other risks and uncertainties inherent in the telecommunications business in general and the satellite communications business in particular. Because actual results could differ materially from Intelsat's intentions, plans, expectations, assumptions and beliefs about the future, you are urged to view all forward-looking statements contained in this news release with caution. Intelsat does not undertake any obligation to update or revise any forward-looking statements, whether as a result of new information, future events or otherwise.