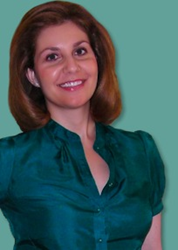 (PRWEB) February 25, 2014
Freebiefindingmom.com announced today that it will be sharing several articles geared towards spring including a spring cleaning checklist, a guide to 25 homemade cleaners, a homemade laundry detergent recipe, and tips on apartment gardening.
The spring cleaning checklist is a comprehensive, room-by-room guide to what needs to be done to get any home spic-and-span. Items on the list include checking the smoke detector batteries and cleaning the blinds in each room.
"Gearing up for spring cleaning can be stressful. There are so many household tasks on our mental checklist that I thought it would be useful to have a printable checklist already prepared to help ensure nothing is forgotten," Kelli Bhattacharjee, the proprietor and main content creator of freebiefindingmom.com, said.
Freebie Finding Mom recognizes that there are many individuals who would like to avoid chemicals and toxins when deep cleaning their home. The article 25 Homemade Cleaners will be a favorite for those individuals. All of the household cleaners in the article are tough on grime, dirt, and grease but don't have the harmful ingredients found in many cleaners lining store shelves. As part of this homemade cleaner guide, Freebie Finding Mom shares a three-ingredient recipe for homemade laundry detergent.
Another spring article being released will focus on apartment gardening. This article helps those living in tight spaces find ways to successfully bring the great outdoors inside and enjoy fresh produce.
Freebiefindingmom.com has been helping people save money and make savvy financial decisions since 2010. Kelli Bhattacharjee, the proprietor of the site, is a former investment professional with nearly ten years of experience. She has a passion for empowering others to better manage their money. She also contributes to savings.com and parade.com.