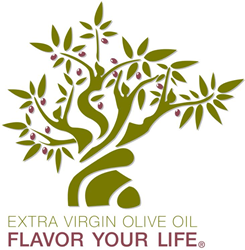 Bohemia, NY (PRWEB) March 01, 2014
Flavor Your Life, a European Union funded campaign that is dedicated to providing the latest in olive oil news, shares a recipe for crab cakes with a slightly untraditional pesto sauce, prepared with organic olive oil.
The ingredients for the crab cakes are:
6-7 tbsp. organic olive oil or Italian olive oil, divided
2 tbsp. finely chopped red onion
1/3 cup finely diced green pepper
1/3 cup finely diced red pepper
1 large egg
1 tbsp. mayonnaise
2 tsp. Dijon mustard
1 tsp. fresh lemon juice
½ tsp. Old Bay seasoning
½ tsp. salt
¼ tsp. freshly ground black pepper
2-3 dashes hot pepper sauce (opt.)
8 oz. lump crabmeat, picked over
2/3 cup fresh, soft white breadcrumbs
1 Tbsp. chopped Italian parsley
¾ cup panko breadcrumbs
The creamy cilantro pesto sauce calls for:
1 clove garlic
½ cup packed, fresh cilantro leaves
¼cup packed, fresh Italian parsley
2 tbsp. pignoli nuts, toasted, cooled
2 tbsp. grated Parmesan cheese
1 tbsp. mayonnaise
2 tsp. fresh lemon juice
1 tsp. lemon zest
3 tbsp. organic olive oil
Salt & pepper, to taste
To make the crab cakes, first heat two teaspoons of the organic olive oil in a medium skillet over medium heat. Add the onion, and then cook while stirring for two minutes. Stir in the peppers and continue to cook 2-3 minutes longer or until the contentssoften,then cool completely.In a large bowl, whisk together the egg, mayonnaise, mustard, lemon juice, Old Bay seasoning, salt, pepper and hot pepper sauce. Carefully stir in the crabmeat, soft breadcrumbs, parsley and cooled pepper mixture until the ingredients arewell combined.
Use a heaping tablespoon to formthe mixture into 24 mini crab cakes and place in a single layer on a rimmed cookie sheet. Lightly cover the crab cakes with plastic wrap and refrigerate for one hour.
After cooling, coat each chilled crab cake with panko crumbs, pressing firmly to reshape the crab cakes. Heat about half of the remaining organic olive oil in a heavy, medium skillet over medium heat. Working in batches, gently add the crab cakes to the skillet, making sure not to overcrowd the pan. Cook for about three minutes per side, or until golden brown, turning carefully and adding more oil to the pan as needed. Then drain the crab cakes on paper towels.
To make the creamy pesto sauce, first pulse the garlic in a food processor until it is finely chopped, then add cilantro, parsley, pignoli, Parmesan, mayonnaise, lemon juice and zest. Make sure to pulse after adding each ingredient. With the food processor motor running, add oil and blend until well mixed, then season with salt and pepper. Serve a small dollop on each crab cake.
This recipe makes about twenty-four mini crab cakes, or about eight servings and about one cup of Creamy Cilantro Pesto.
Flavor Your Life, a campaign supported by the European Union, Unaprol and the Italian Ministry of Agriculture, is dedicated to providing the latest in industry news and health information about European extra virgin olive oil. Extra virgin olive oil enhances the flavors of your recipes while providing health benefits. Flavor Your Life campaign, the voice of olive oil production quality control, aims to educate consumers so they can make informed decisions when purchasing olive oil.
#####