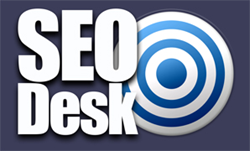 (PRWEB UK) 1 March 2014
World Discovery, an independently run and family owned tour operator, is pleased to announce they have formed a business relationship with SEODesk. This move will see the highly regarded search engine optimisation company take control of online promotions and marketing activities for the firm. This move will allow World Discovery to focus on their core strengths while benefiting from the skills and experience that SEODesk has in this field. Both companies are extremely happy about the new arrangement, and both parties look forward to success in the months and years ahead.
When it comes to providing a complete holiday package, World Discovery is able to draw on considerable experience. The company was set up in 2006, but the team members have experience of long-haul travel dating back over 40 years. A lot may have changed in the travel industry since then, but the need for high service and bespoke travel solutions remain as vital as ever. The team have been to more than 60 countries all around the world and can draw on personal and professional experience to help create a travel itinerary that is perfect for any individual or group.
While the firm is happy to provide holiday support for many destinations around the world, they have considerable experience in a number of holiday destinations and popular tourist hotspots. World Discovery offers a range of high quality trips and breaks in areas such as Jordan, Nepal, Peru and Bhutan. Whether someone is looking for adventure or relaxation, World Discovery has the perfect holiday lined up. From the tallest mountain in the world in Nepal to the breath-taking Andes range and Machu Picchu in Peru, World Discovery has the skills and experience to take people exactly where they want to be.
The firm has been looking to expand its brand awareness and placement online, which led them to look for a search engine optimisation partner. The success that SEODesk has achieved in placing businesses on the first page of Google for relevant keyword terms was what World Discovery was looking for. The travel firm looks forward to focusing on providing travellers with excellent tours and trips while SEODesk increases the firm's presence online. Both firms are sure that their combined efforts will ensure that they, as well as the many customers who book with World Discovery, will be going places in 2014.
About World Discovery:
World Discovery was established in 2006, but the independently owned and family run company has a lifetime of travel and long-haul experience. The company was started as a way to capitalise on the passion and experience the team members have of travelling around the firm. The firm provides bespoke travel plans, and tours for destinations such as Peru, Nepal, Bhutan and Jordan but the firm is always happy to provide travel options for other destinations, depending on the requests of clients.