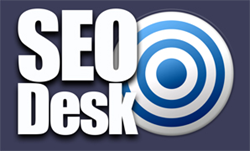 (PRWEB UK) 2 March 2014
Just Metal, the leading small metal fabrications and fitting firm in Surrey, is pleased to announce that they now provide a repair and replace service for railings and gates. The recent adverse weather conditions have affected many homes, properties and businesses in the local area and the firm is keen to provide additional support to the community. The firm has a strong reputation in designing and creating bespoke steel and iron gates and railings, but they are keen to let it be known that their workforce can now provide repair and replacement services.
The work of Just Metal can be found in many locations around Surrey, with the firm having been employed by a number of leading firms and local authorities. The firm has installed a number of bespoke gates in Croydon and Brighton while they are responsible for many railings in public parks and areas in Guildford. The firm has been expanding in recent years, and they have also provided railings and gates to commercial and domestic clients in Crawley, Reigate and Epsom. The firm is more than happy to provide testimonials from satisfied customers, but one of the best ways to get a feel for the reliability of the work produced by the firm is to take a look around the local area.
With hopefully the miserable weather behind Surrey, this is the ideal time to ensure that gates and railings on a property or premises haven't been affected. The team at Just Metal is more than happy to inspect any steel or iron railings on a property or premises and then provide a detailed assessment of its condition. The firm will provide an estimate, at no charge, for any work that needs to be carried out. The firm provides a wide range of gate and rail products, so there is something for every budget. The firm has experience in creating intricate designs on railings and gates, so any client looking for a bespoke finish to their premises will get exactly what they are looking for.
Being proactive is extremely sensible and there is no sense waiting until the weather takes a turn for the worse to determine if there has been any damage to gates or railings. Being proactive, and calling upon the expert opinion of Just Metal, should ensure that every home or land owner can be confident that their gates and railings are in favourable condition.
About Just Metal:
Just Metal is a small metal fabrication and fitting company that has an extensive family history in the metal industry. The firm provides a wide range of mild steel and wrought iron products to commercial, domestic and organisational clients across Surrey. The firm has been selected to create gates and railings for many local parks and council areas as well as providing many leading firms in Surrey with a range of specialist metal services for their premises.