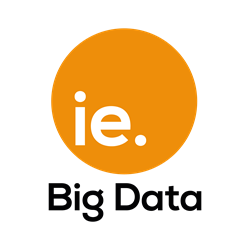 With the amount of content, case studies from high level speakers and topic areas covered, it has to be the next step on your Big Data journey
Santa Clara, CA (PRWEB) February 25, 2014
Big Data continues to steal headlines daily and with the Big Data market growing 6 times faster than the overall IT market to a staggering $16.1 billion by the end of 2014, there has never been a greater need to take control of your data.
The Big Data Innovation Summit returns to the heart of Silicon Valley on April 9 & 10, this time taking place at the Santa Clara Convention Center. The interactive format will include presentations, discussions, workshops, roundtables, panel sessions and incomparable networking opportunities. In addition there will be an exhibition hall, showcasing the latest software and solution providers available.
The summit has a multi-faceted format, with 5 business and technical focused tracks. With tracks exploring Big Data Innovation, Data Science, Data Analytics, Machine Learning & Algorithms and Hadoop & NoSQL, this year's agenda is shaped around the topics that matter most to those working directly in the Big Data space, leading Big Data initiatives and building data science teams. The summit will also feature breakout sessions to further encourage participation between attendees.
Amongst the line up of 56+ data scientists, engineers, architects, practitioners & senior executives are this year's keynote speakers, including Juan Miguel Lavista, Principal Data Scientist at Bing. In his presentation, 'The Good, the Bad & the Ugly about Big Data & Data Science,' Juan explains how the Big Data hype has also led to widespread Big Data confusion. The real hype needs to be what can be done with Big Data rather than Big Data itself. Juan will review the lessons learned and the pitfalls experienced on the journey to being data driven at Bing. Attendees are sure to be inspired by Juan's experiences in his role as he addresses Big Data myths, challenges and the power of Data Science.
"The summit will be Big Data Innovation's biggest yet" said Chris Towers, Big Data Division Lead at Innovation Enterprise, "With the amount of content, case studies from high level speakers and topic areas covered, it has to be the next step on your Big Data journey."
For more information on what to expect visit: http://vimeo.com/87091096
ABOUT IE.
The Innovation Enterprise Ltd. is a business-to-business multi channel media brand that shares the knowledge of innovators through its research, conferences, communities, training and virtual & on-demand content.
It focuses on the information needs of Senior Finance, Operations, Planning, Strategy, Decision Support and Advanced Analytics executives.Products include IE.Summits, IE.Finance, IE.Analytics, IE.Operations, IE.Strategy and IE.OnDemand.
Whether it's delivered online, or in person, everything IE produces reflects the company's unshakeable belief in the power of information to spur innovation.