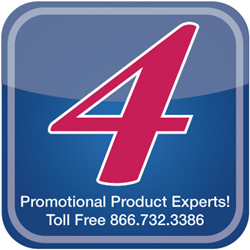 Essex, CT (PRWEB) February 24, 2014
It's not clear what else this winter has in store for us but the promotional product experts at 4AllPromos suggest that snow days are a great time to reach out to customers and offer special promotions and flash sales to those who are hunkered down inside safe from the treacherous and chilly weather.
While weather can be a real setback for retail stores, distributors and employers it can be a great thing for customers. When snow and ice are in the forecast people are less likely to go out and get things done but many of them may opt to find what they need online.
The marketing blog verticalspace.com recommends sending email campaigns early in the morning or late at night. These times are days are when people catch up on e-mail most.
There are three very important things businesses can do to get the attention of customers during winter weather events.
1. Check in to see how they are doing. Give customers with some kind of message about the services your business offers especially if it relate to weather management or even offer tips about how certain services can help this time of year such as spa visits, chimney cleaning, property management, etc.
2. Provide what customers need. Offer a discount or bonus incentive on winter related products and services and customers will be clambering for more. Be clever with social media and connect with individuals by sharing photos and or helpful tips about the weather. Some of the best customer service happens on social media.
3. Keep people updated. Inform customers about any shipping issues or delivery problems because of the weather. Get the word out with social media or an e-mail campaign to help alleviate any worries.
Now is the time to stock up on weather related products from http://www.4allpromos.com from snow scrapers to gloves to snowman kits. 4allPromos has great giveways items to help get customers and clients through those difficult winter months.
4AllPromos is a leading online marketing of promotional and custom imprinted products including apparel, drinkware, gourmet candies and snacks, tote bags, office supplies and more. For more information about 4AllPromos visit http://www.4allpromos.com or call 1-866-732-3386 toll free to speak to a product specialist.