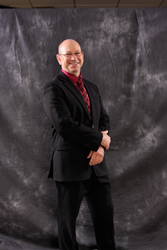 Boise, ID (PRWEB) February 23, 2014
Dr. Scott Haupt of Utah Cosmetic Surgery in Murray, UT recently announced a new promotion for out-of-state patients, offering them discounted breast augmentation procedures. Currently, patients in the Boise and surrounding Idaho areas who schedule a breast augmentation procedure at Utah Cosmetic Surgery will receive a $1,000 discount, more than compensating for their time and travel.
"It's a proven fact that cosmetic surgery is simply less expensive in the state of Utah, and we're helping our out-of-state patients take advantage of that by offering them this discount," said Dr. Scott Haupt. "We see a large amount of out-of-state patients each year at our office, and our staff is great at ensuring that their travel and accommodations during their visit are as comfortable and seamless as possible."
On a national level, the average cost for a breast augmentation procedure is at least $6,500. In Utah, however, average costs are significantly lower, starting at approximately $5,500, depending on the materials and procedure performed. With this promotion, patients will not only save with the discount offered by Dr. Haupt, but also pay lower surgical costs in general.
Boise is within driving distance of Utah Cosmetic Surgery, however, several major airlines also run daily flights from BOI to SLC. The Utah Cosmetic Surgery staff can assist out-of-state patients in finding the best deals on comfortable hotel accommodations near the office as well as suggest recreational and dining options upon request.
Dr. Haupt offers a variety of breast augmentation options, including traditional silicone and saline implants, as well as newer materials like shaped gel, teardrop, or gummy bear implants. Dr. Haupt was the first plastic surgeon in Utah to offer 3D imagining for patients, allowing them to see how their body will look with their implants before the procedure even takes place. He consults with each patient prior to the surgery to help them determine the optimal implant type, size, and placement for optimal results.
Having performed more than 10,000 cosmetic procedures, Dr. Haupt is one of the most experienced surgeons in the state. In addition to breast augmentation and reconstruction, he also specializes in body contouring and face enhancement surgeries.
For more information about the promotion Utah Cosmetic Surgery is offering for breast augmentation patients from Boise, please visit http://www.utahcosmeticsurgery.com.