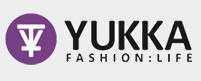 We carry almost every top brand in the genre, giving guys a wealth of choices, but once a person thinks about where they will be using the jacket to cover the practical side, it ultimately comes down to their individual taste
(PRWEB UK) 24 February 2014
From an edgy jacket for hitting London's hip hop clubs to a super warm, robust jacket for tackling the coldest months of winter, the best buy will have the right combination of style attributes and functionality.
Leading UK streetwear retailer Yukka offers some need-to-know advice for men on the lookout for the perfect urban jacket.
Style
Any fan of hip hop fashion will know that the first rule is about expressing individuality and attitude. There are a number of stellar brands to choose from in this genre, including The Hundreds, Innercity, Adidas, YLD, Raw Blue and King Apparel. The name of the game says Yukka is to choose a style that feels right, but without forgetting that the jacket needs to suit the occasion in a practical way.
Material
Again, the material that a person chooses when buying a jacket comes down to personal taste combined with functionality. Yukka provides some pointers: leather is extremely robust and has excellent 'edge', but it can be sensitive to rain damage so ideally needs a treatment periodically to keep it in excellent condition; fleece is warm and light and does not scratch the skin like wool, but be advised that it is not generally wind-resistant; suede is stylish and soft but it can easily be ruined by water so is not suitable for outdoor wear.
Weight
Yukka advises that weight is a good indicator of the types of climates that a jacket can be worn in. Heavyweight jackets are generally well insulated so are best for super cold weather, midweight jackets are ideally suited for spring and autumn wear, although they tend to be the most versatile of jacket weights, while lightweight jackets are for warm weather or indoor wear such as nightclubs.
Neckline
There are three main types of jacket neckline to choose from advises Yukka – collared, hooded, funnel-neck and zip-neck. The choice will once more depend on both functionality and style preferences.
Founder of urban clothing specialist Yukka, Robby Sur, concluded: "The right jacket is a hip hop fashion essential. We carry almost every top brand in the genre, giving guys a wealth of choices, but once a person thinks about where they will be using the jacket to cover the practical side, it ultimately comes down to their individual taste."