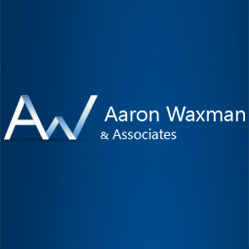 Toronto, Ontario (PRWEB) February 25, 2014
This winter has been one of the harshest winters Ontario has seen in many years. As a result of extreme temperatures and unexpected amounts of snow, there is an apparent shortage of road salt and other chemical ice melters in the Toronto and GTA.
This means that pedestrians must be diligent when walking and motorists must alter their driving to suit road conditions.
The Snow and Ice Management Association (SIMA) continues to advise that there is limited access to salt and ice management material due the high demand for said materials and often it's the bad weather itself that prevents the delivery of salt and other materials to suppliers and contractors. Some contractors have already used up their entire year's supply.
Contractors are being advised to apply salt and other melting agents to high priority areas of properties, namely where people are most likely to walk, to highways and to the most traveled roads.
Winter conditions can be dangerous for obvious reasons and if roadways, parking lots, stairwells and sidewalks have an accumulation of ice and/or snow, the potential for injuries and accidents increase, in particular, slip and fall accidents.
Aaron Waxman, founder of Aaron Waxman and Associates provides these safe walking tips:
1. Be visible- make yourself visible to motorists, wear reflective or bright clothing, and wear sunglasses to protect yourself from the glare of the sun and snow- it is important to see and be seen!
2. Listen – if you have your hood on, or earphones in, make sure you can still hear traffic, snow plows, and other pedestrians.
3. Wear proper footwear- forget about fancy footwear, safety comes first and winter boots or winterized boots with rubberized soles that have treads are a better option, a shoe/boot that allows your foot to "grip" the surface is ideal.
4. Watch your step- literally, watch and plan your next steps, look in all directions when you walk, not just at the ground in front of you, but scan around you for traffic, both vehicular and pedestrian
5. Avoid distractions- distracted walking can be hazardous, put your phone away and concentrate on safe walking
A slip and fall accident can lead to serious injuries, including musculoskeletal injuries, fractured or broken bones, head injuries and the development of long term, chronic pain. These serious injuries may prevent someone from working and may lead to a long-term disability claim.
Having a lawyer to guide you through the legal process during a long-term disability claim will ensure that the process runs smoothly and that your rights are protected.
About us:
Aaron Waxman and Associates is a Toronto law firm whose practice is focused on long- term disability claims and other types of personal injury claims including motor vehicle accidents, slip and fall claims, traumatic brain injury claims, spinal cord injury claims, wrongful death claims, critical illness claims and CPP Disability claims.
We only help injured persons; we do not work for insurance companies.
We offer a free, no obligation initial consultation.
We can help you get your life back on track.