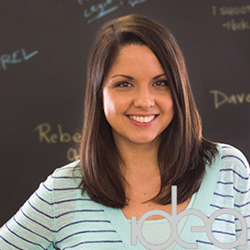 I'm excited to join a team of highly creative and smart people, and to share my passion for what Idea has to offer.
Plainfield, IL (PRWEB) February 24, 2014
Idea Marketing Group is pleased to announce the addition of Nicole Gonzalez to their team. Nicole joins Idea as their Business Development Manager. Nicole has a knack for identifying plans of actions for clients particularly through marketing solutions.
Nicole graduated from Illinois State University with a degree in Marketing. She worked for the Illinois State Senate, while Barack Obama was a Senator, as well as within the hospitality industry in different capacities before she transitioned into sales after college. She worked as a Key Account Executive with Worldwide Express and then as a National Account Executive with Meeting Tomorrow, Inc. During her eight years in sales, Nicole was able to grow new business, salvage accounts and manage projects through delivery.
Her outgoing personality, creativity, ability and drive to pick-up new technology, and broad understanding of the events and hospitality industries make Nicole a great fit with the Idea team.
Idea Marketing Group is a web design and marketing firm located west of Chicago. To learn more about Nicole or the work she does with Idea, visit http://www.ideamktg.com or call 312.834.7001.