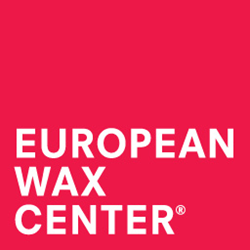 Henderson, NV (PRWEB) February 25, 2014
Year of Gorgeous is a bold sale from European Wax Center that must end February 28, 2014. With the closing date of the sale approaching next week, European Wax Center Henderson-Anthem urges guests to participate in the Year of Gorgeous promotion before it is too late. Year of Gorgeous makes hygienic bikini waxing in Anthem, Henderson, Nevada affordable.
Guests participating in Year of Gorgeous at European Wax Center Henderson-Anthem will find body hair removal in Henderson, Boulder City, NV is affordable and fun. Any guest purchasing one waxing service will automatically receive 50% off any second waxing service of an equal or lesser value! Thrifty waxers know European Wax Center Henderson-Anthem features the best waxing discount with Year of Gorgeous.
European Wax Center Henderson-Anthem also features powerful professional products to soothe your skin. Whether you try the Shape IT eyebrow defining serum or the moisturizing Calming Cream, these boutique products are expertly designed to complement regular waxing. European Wax Center provides high-quality bikini waxing in Henderson-Anthem, Nevada and products at an affordable rate to help achieve healthy skin for all.
Residents of Clark County can visit European Wax Center Henderson-Anthem in person in the Siena Promenade Center at 10271 S Eastern Ave #106, Henderson, NV 89052 or call (702) 675-7700 to speak to a dedicated waxpert regarding any waxing service of Year of Gorgeous.
About European Wax Center
European Wax Center was founded by siblings David Coba, Joshua Coba and Jessica Coba in 2004, and is now recognized as a leader in comfortable and healthy body waxing. The Cobas developed the ultimate wax experience that features the all-natural COMFORT WAX™ developed in Paris and the 4 Steps to Gorgeous™ process -- Cleanse, Prepare, Wax, Rejuvenate. As well, features include a clean, professional environment, full-privacy Wax Suites, and exceptional service exclusively for EWC guests. Now, luxurious waxing can be incorporated into everyone's regular routine and skincare regime. European Wax Center enables everyone to feel pampered, beautiful and sexy. For more information about European Wax Center or to inquire about owning a franchise log onto waxcenter.com or like us on Facebook at http://www.facebook.com/EuropeanWax and twitter @EuropeanWax.