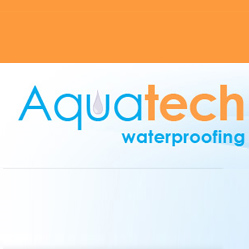 Toronto, Ontario (PRWEB) February 25, 2014
For those who live in the Greater Toronto Area, the end of winter often signifies relief from the cold, the snow, and the icy roads. However, for those who own a basement that has not been waterproofed, all of this melting snow and ice can mean leaks and water damage. It's very important for homeowners to make certain that their basements have been waterproofed now before spring arrives. Otherwise, they may be looking at thousands of dollars of water damage and even major foundation damage.
When snow and ice begins to melt, it seeps into the soil immediately under and around it. In some cases, the soil is dry enough that it can absorb almost all of the melting ice and snow. In this case, the water rarely enters basements or crawl spaces. However, when there's a large amount of snow and ice melting, such as there usually is around the beginning of spring, there can be so much melted water that the soil cannot absorb it all.
The excess water has to have somewhere to go, so it begins seeping into the basements, crawl spaces, and foundations of the closest homes and buildings. The end result is that these buildings can be greatly damaged by water leaking into and under the foundation. If there is a second freeze after the snow and ice has melted, the water will expand and may cause the foundation to crack. It can also allow mold and mildew to begin growing within the basement walls or under the crawl space. This may result in illness or allergic reactions in those living in the home.
Many homes are not equipped to deal with this sudden influx of water, especially older homes that were not properly waterproofed or that used materials in the waterproofing that have now degraded. These homes will need to have their basements waterproofed again using newer, more effective techniques, or may need to have exterior drains or pumps installed.
Aquatech Waterproofing has been serving the Greater Toronto Area for years. The company's services include repairing foundations and crawl spaces and waterproofing basements. These licensed plumbers have experience with installing both interior and exterior waterproofing, plus they can install sump pumps and other waterproofing items. The professionals at Aquatech Waterproofing will even assist with cleaning and repairing the basement after it floods.
About Aquatech:
Aquatech is based out of Mississauga and offers services throughout the entire Greater Toronto Area, including Ajax, Richmond Hill, Thornhill, and Oakville. With more than 15 years of experience in the industry, the company has been recognized as one of the most reliable waterproofing company in the GTA. The company has a 24-hour emergency phone line in the event of a major flood. They offer high quality services, 24/7 emergency services, a complimentary consultation, and more.
Aquatech can be contacted via phone at 416-300-2191 or toll free at 1-866-891-1917. More information on their services can be found by visiting their official website at http://www.aquatech-waterproofing.ca.