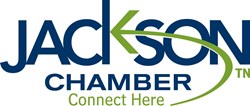 CO:de Academy is a perfect fit for Jackson. In the next 20-30 years, the most important second language one can learn is programming.
Jackson, TN (PRWEB) February 21, 2014
Computer programming is a universal language. For those who learn to speak it, it opens up a world of opportunity. The Jackson Chamber has teamed with Jackson-Madison County Schools to offer this opportunity to high school students in Madison County.
"CO:de Academy" is an extracurricular activity in which students learn various aspects of computer programming, including website design and development, mobile app development, database programming and user experience. Students in the academy are increasing their competency in a growing field.
This project is the brainchild of William Donnell and Ben Ferguson, two local businessmen with a passion for improving tech education in West Tennessee.
Ben Ferguson, President of Personnel Placements, attended the Southland conference in Nashville when he first learned of Treehouse software and wanted to find a way to bring technology education to Jackson. Through Treehouse's learning tools, Donnell and Ferguson developed CO:de Academy.
"Jackson's CO:de Academy lets us grow our own tech community right here and capitalize on this incredible opportunity putting us in the forefront of the technology race," said Donnell, founder of website development and user experience firm Sodium Halogen.
"CO:de Academy is a perfect fit for Jackson. In the next 20-30 years, the most important second language one can learn is programming. Because of Jackson's fiber network, we have a faster connection to the internet than my clients in Silicon Valley!"
Jackson has one of the nation's largest, most advanced fiber optic broadband networks and has twice been recognized as the best in the nation.
To fully realize their goals for CO:de Academy, Donnell and Ferguson partnered with the Jackson Chamber to fund the project.
"The Jackson Chamber felt compelled to support CO:de Academy as a differentiating asset for the Jackson-Madison County School System," said Kyle Spurgeon, President/CEO, Jackson Chamber.
"The program is a great tool to help the students build specific computer related skill sets and create an even brighter future for themselves. The pool of coding talent that will become available in Jackson will also be a workforce asset not available in the majority of communities our size."
About eighty students signed up for the club in four of the five high schools in the Jackson-Madison County School District. Participating high schools in the school district are: Liberty Technology Magnet School, Madison Academic, North Side and South Side.
Jackson-Madison County Superintendent Dr. Verna Ruffin says administrators are thrilled with the results of the CO:de Academy program. "The excitement expressed by our students participating in the Coding classes has been refreshing," she says.
"As superintendent, when you hear about students staying up late or rising early to work on a project, you know your students have connected with something that appeals to their interests which makes learning relevant."
The CO:de Academy program utilizes Treehouse, an interactive, online learning experience which allows students to learn to code at any level, and at their own pace. Through video tutorials, quizzes and coding challenges created by expert teachers, students learn to code in languages like Objective-C, HTML, CSS, PHP, Ruby, JavaScript, SQL and more.
Ryan Carson, Co-Founder & CEO of Treehouse, said "Treehouse is all about bringing affordable technology education to people everywhere to help them achieve their dreams and change the world, and empowering students to code is a huge part of that. We're very excited to be partnering with Jackson Chamber and can't wait to see how the students progress."
After a successful start, school administrators are now seeking to make the extracurricular CO:de Academy a full course in the next school year.
"I am reminded of the quote by Leonardo DaVinci that learning never exhausts the mind," Ruffin said. "If you could see the students' engagement, then you could appreciate this quote. They were not exhausted."
The Jackson Chamber consists of a diverse and talented staff, an executive committee, dedicated volunteers and more than 1,300 business members – all committed to growing the economy and quality of life in Madison County. For more information about the Jackson Chamber visit http://www.jacksontn.com or call 731.423.2200.