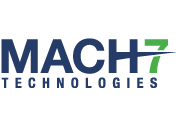 Burlington, VT (PRWEB) February 21, 2014
Mach7 Technologies, a global provider of enterprise image management systems that allow healthcare enterprises to easily identify, connect, and share diagnostic imaging and patient care intelligence, announced today that San Diego Imaging (SDI) has chosen the Mach7 Enterprise Imaging Platform for its Vendor Neutral Archive (VNA) and Advanced Communications Workflow Engine. SDI will also deploy Mach7's Physician & Patient Portal which allows secure access and sharing of patient data between referring physicians, clinicians and patients.
This strategic partnership will support SDI's continued expansion activities. The Mach7 Enterprise Imaging Platform will rapidly cleanse, synchronize and consolidate patient data across SDI's diverse and growing enterprise. Patient data from new sites and affiliated hospitals will be seamlessly and rapidly integrated delivering real-time patient information where and when it is needed.
"Our recent merger with North County Radiology Medical Group has challenged us with the task of managing disparate silos of patient information," said Richard Elwell, Systems Administrator at San Diego Imaging. "The Mach7 VNA and Communications Workflow Engine allow us to break down the barriers between disparate departmental PACS. Mach7's platform gives our team the ability to link all images, pictures, videos, and exam data to the patient's record from one consolidated archive. After a lengthy assessment period, we chose the Mach7 platform knowing that it will support the complexities of this project and our continued expansion."
"The breadth of the Mach7 Platform, coupled with the culture of innovation and partnership that the Mach7 team brings to the project, helped drive our decision," said Rick Padelford, Executive Vice President at San Diego Imaging. "We're excited about this collaborative partnership and look forward to offering our physicians the ability to access images and reports directly through their EMR, and from any Internet-aware access point through the Mach7 Physician & Patient Portal."
About Mach7 Technologies:
Mach7 Technologies, headquartered in Burlington, VT, is a global provider of enterprise image management systems that allow healthcare enterprises to easily identify, connect, and share diagnostic image and patient care intelligence where and when it is needed. Mach7's innovative communication and workflow technology delivers complete image management including rapid record identification, integration, synchronization and routing, advanced clinical viewing, and optimized vendor neutral archiving across the enterprise. Healthcare institutions around the world use Mach7 solutions for archiving, clinical productivity improvement, IT cost savings, health information exchange, meaningful use compliance, and improved patient data communication. Mach7 has locations in the U.S., Asia, Australia, and the Middle East. To learn more, visit http://www.mach7t.com, or follow us on Twitter, Google+, and LinkedIn.
About San Diego Imaging:
San Diego Imaging is a medical group consisting of 60 radiologists covering San Diego County. For nearly 50 years San Diego Imaging has been the radiology provider to Sharp Memorial Hospital, Sharp Chula Vista Medical Center, Sharp Coronado Hospital, Rady Children's Hospital, Tri-City Medical Center, Palomar Medical Center, Pomerado Hospital, and all ancillary outpatient imaging centers. San Diego Imaging is in joint venture with our various hospital partners to own and operate Regents Imaging in Oceanside and Escondido, San Diego Imaging in Kearney Mesa and Chula Vista, and Sharp and Children's MRI. Our radiologists have fellowship training at prestigious institutions and the group offers a wide variety of sub-specialists with fellowship training in Interventional, Pediatric, Musculoskeletal, Neuro, Cardiac Radiology, and Nuclear Medicine.