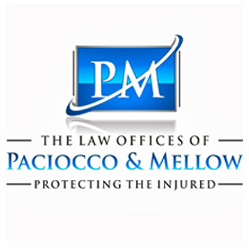 Windsor, Ontario (PRWEB) February 25, 2014
Winter is a difficult time for many people, especially those who suffer from chronic pain syndrome and fibromyalgia. Cold weather and precipitation can exacerbate chronic pain syndrome, fibromyalgia, rheumatoid arthritis, osteoarthritis and other such conditions. Winter can also increase depression levels and depression goes hand in hand with chronic pain.
Paciocco & Mellow, a Windsor Personal Injury Firm handles many personal injury claims where people have sustained injuries that led them to suffer from chronic pain syndrome.
A recent Austrian study published in the journal, Pain, found that vitamin D supplements may be an effective and inexpensive way of reducing chronic pain and fatigue in patients with fibromyalgia. The participants who took the vitamin D supplements noticed a reduction in pain. Vitamin D supplements could be an economical and safe treatment.
A new study from the University of North Carolina School of Medicine, also published in the journal, Pain, found that chronic neck pain is the most commonly reported symptom after a car accident and that after six weeks after a collision, they reported further pain in other regions of the body. Many individuals were hesitant to sue for fear of not being believed. It was noted that only a minority of injured persons were involved in litigation.
Pain is both a physical sensation and emotional condition. Pain affects various facets of a person's life including thoughts, emotions, moods and behaviour. Pain can also interrupt sleep, and interrupted sleep can increase psychological symptoms, which can perpetuate symptoms.
New research conducted by Johns Hopkins University and the University of Maryland has found that serotonin, a neurotransmitter associated with feelings of happiness and well-being may actually cause chronic pain. How? Serotonin can make nerves hyperactive. This discovery could help scientists to understand and develop ways to treat chronic pain and related conditions. The study's researchers also discovered that persistent pain does not necessarily start in the brain. The study was published in the journal, Neuron.
The lawyers at Paciocco & Mellow, a personal injury law firm in Windsor, Ontario who specialize in motor vehicle cases, slip and fall/trip and fall cases and other types of personal injury claims offer the following tips to help those who suffer from chronic pain and fibromyalgia:
1. Attend treatment to avoid flare ups of pain – if you have access to extended health care benefits through work or through spousal coverage, you should attend physiotherapy, massage therapy, acupuncture or whatever treatments
work for you. If you have medical and rehabilitation benefits through accident benefit coverage, be sure to use that coverage.
2. Comply with medications- if you are prescribed medications for pain or for depression, anxiety or any other condition, it is important to follow your doctor's instructions and take your medications. Do not arbitrarily stop medications or change dosages without first speaking to a doctor. Give new medications a chance to work.
3. Keep an open mind- if your doctor recommends treatment, it is important to attend, as part of your obligation when you are involved in a lawsuit is to make an effort to rehabilitate.
4. Stretch/Warm Up – if you have to lift, or have to clear snow off your car, or shovel snow, be sure to stretch properly, and that you are adequately dressed.
5. Take Vitamin D- Vitamin D a.k.a. the "sunshine vitamin" is a recommended vitamin because people who suffer from chronic pain often have low vitamin D levels, and people receive less exposure to natural sunlight in the winter months.
About Pacciocco & Mellow:
Paciocco & Mellow is a Windsor based law firm that specializes in personal injury law, and only personal injury law. They handle slip and fall claims, car accident claims, snowmobiling accidents, boating accidents, spinal cord injury cases, traumatic brain injury cases, wrongful death suits, medical malpractice claims, dog bite/animal attacks, disability claims and other personal injury claims. They service the areas of areas of Windsor, Essex County, Sarnia and Chatham-Kent.
To reach Paciocco & Mellow:
(519) 915- SORE (7673)
http://accidentlawyerswindsor.com
Paciocco & Mellow- providing peace of mind at a difficult time.