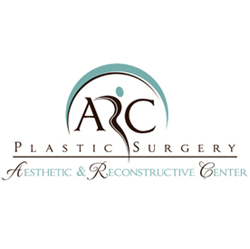 Miami, FL (PRWEB) February 24, 2014
BOTOX is a well-known cosmetic treatment. BOTOX is an injection that eases tension in muscles, usually used for the face, and temporarily eliminates or greatly improves the appearance of "crow's feet" and frown lines. Xeomin is a similar medication that does the same thing as BOTOX, but is the latest and most purified form of the popular neurotoxin that made BOTOX famous.
To celebrate their new location in Aventura, FL, ARC Plastic Surgery in Miami announced today a new promotion for BOTOX and Xeomin. From February 24th to March 6th, BOTOX and Xeomin will be priced at a discounted price of: $250 for first treatment area, $175 for second, and $125 for the third area of treatment. Appointments, regardless of previous patient status, can be booked through arcplasticsurgeons.com or by calling (305) 501-2000.
Patients searching for comprehensive and inexpensive cosmetic surgery in South Florida can end their search at ARC Plastic Surgery, which offers many different types of procedures, from body surgeries (like liposuction) to facelifts, and many more. To determine eligibility for surgery, ARC Plastic Surgery Center first schedules an examination procedure in which a doctor, usually Dr. Jer-emy White, will determine their eligibility.
Why BOTOX? Medicines like BOTOX or Dysport, as well as Xeomin, relax facial muscles, easing wrinkles and lines in the face. They all use botulinum toxin type A, which is a neurotoxin that re-laxes muscles for around 3 months after treatment. After the three months has passed, a new treat-ment is required to maintain the effects.
Once patients have been determined to be candidates for medicines like BOTOX or Xeomin, their treatment is scheduled and Dr. Jeremy White, the lead physician at ARC, applies the medications via injection. Dr. White is board certified in whole-body plastic surgery, and is considered to be one of the top plastic surgeons in Miami. He trained at the George Washington University in Washing-ton, DC, where he honed and completed his specialties in plastic/cosmetic surgical procedures.
Plastic surgery in Fort Lauderdale, Palm Beach and the Miami area tends to be more common than in other areas, and ARC Plastic Surgery giving something back to its customers. ARC also provides breast procedures, other body procedures (liposuction, abdominoplasty, brachioplasty, gluteoplasty, etc.), blepharoplasty (eye lifts), and more. ARC provides this new loyalty promotion for anyone who would like to save money for BOTOX or Xeomin treatments.
For more information, or to schedule a free consultation, call (305) 501-2000 or visit http://www.arcplasticsurgeons.com.