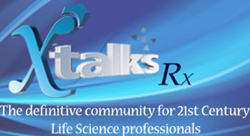 Toronto, Canada (PRWEB) February 24, 2014
Increases in drug safety concerns in recent years due to some high profile drug withdrawals have led to a reevaluation of the pharmacovigilance process by stakeholders and more importantly, by regulatory authorities. The increase in the number of Adverse Drug Reactions (ADRs) reported concomitantly resulted in an increase in the volume of data handled.
How can the industry take on such challenges? To understand the pharmacovigilance process a high level of expertise is required to rapidly detect drug risks and to defend the product against an inappropriate removal. Proactive pharmacovigilance throughout the product life cycle is the way forward and the future direction for drug safety in the APAC region.
This webinar will focus on APAC and the following topics:

Understanding GVP -New GVP guideline by EMA & its impact
Overview and major achievements of PvPI (pharmacovigilance program of India)
Patient Data Collection System – Reviewing the challenges of complying with changing country regulations in Asia/India
Important updates on ADR reporting -Benefit-Risk & Risk Management
Updates on PSUR
Case studies
A live Q&A with the audience will follow the presentation.
For more information about this event or to register, visit Pharmacovigilance in APAC: An Update and Focus on India (PvPI)
Xtalks, powered by Honeycomb Worldwide Inc., is a leading provider of educational webinars to the global Life Sciences community. Every year thousands of industry practitioners (from pharmaceutical & biotech companies, private & academic research institutions, healthcare centers, etc.) turn to Xtalks for access to quality content. Xtalks helps Life Science professionals stay current with industry developments, trends and regulations. Xtalks webinars also provide perspectives on key issues from top industry thought leaders and service providers.
To learn more about Xtalks visit http://xtalks.com
For information about hosting a webinar visit http://xtalks.com/sponsorship.ashx
Contact:
Zayeeta Dasgupta, M.Sc in Life Science and Business Management
Tel: +1 (416) 977-6555 ext. 260
Email: zayeeta(at)xtalks(dot)com