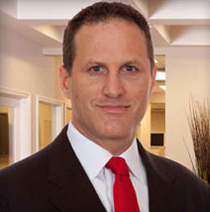 Giving the general public a bigger voice in matters that affect them directly is extremely important.
Orlando, Florida (PRWEB) February 23, 2014
Attorney William Umansky, owner of The Umansky Law Firm located in Orlando, Florida, is proud to become a board member of the Central Florida Community Initiative (CFCI).
The Umansky Law Firm is a personal injury and criminal defense law firm representing residents of central Florida, as well as tourists visiting the region.
"I'm excited about working with the CFCI," Attorney Umansky said. "They are doing great work."
In 2013, the CFCI was formed to build trust between Central Florida communities and the justice system. By accessing and transmitting information between citizens, law enforcement and prosecutors, CFCI opens the doors to a safer Florida. This philosophy is in direct collaboration with the philosophy of Community Oriented Policing that Sheriff Jerry Demmings has initiated since 2008.
The CFCI also gives citizens of Osceola and Orange counties an avenue of education in the criminal justice system and to find cooperation and communication with law enforcement or to have a connection with the State Attorney. The CFCI also gives the general public a real voice in the activities of the criminal justice system for improvement and protection in their own communities.
CFCI institutes meetings and forums provide feedback and public events to share information between the leaders and citizens of the communities. They provide fundraising that allows private groups to engage in solutions for the good of the county.
When asked about the CFCI, Attorney Umansky stated "Our lawyers have always expressed the importance of educating people of their rights in the criminal justice system. The CFCI is a great institution that we're thrilled about. Giving the general public a bigger voice in matters that affect them directly is extremely important."
Orange County's Sherriff Demmings works diligently with CFCI to incorporate strategies to help citizens understand the justice process and the goals and methods of law enforcement. With greater trust and cooperation, it becomes easier for law enforcement to prevent and to solve crimes. To become a part of this expanding initiative, go to CFCI.org or send an email to info(at)cfci(dot)org.