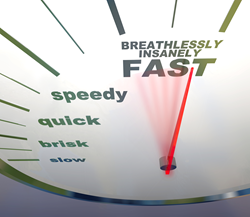 An industry-specific Infusionsoft package from GetUSales allows business owners to jump into automated marketing faster than ever before.
(PRWEB) March 03, 2014
Infusionsoft is a great choice for busy business owners who want to manage their contacts, automate their sales/marketing, and handle e-commerce all from one easy-to-use platform. GetUSales offers complete Infusionsoft packages that get them up and running in the world of email marketing in no time flat – for more leads and greater profits with less work than traditional marketing techniques!
An Infusionsoft package from GetUSales provides ready-made content businesses can use now
GetUSales offers ready-made content packages for businesses in five industries. Each of these Infusionsoft packages comes with a set of email marketing campaigns. Each campaign comes pre-built with multiple, strategically designed marketing emails.
These emails were designed by expert marketers and copywriters to captivate readers and increase conversions. Different from typical sales emails, the emails in GetUSales' marketing campaigns are designed to build trust by consistently providing readers with information they can actually use.
GetUSales sends educational emails that readers will actually look forward to. Over time, readers come to associate the business with the valuable content they're reading, and that association will eventually leads to more business for the company.
GetUSales offers Infusionsoft packages for five industries
In addition to creating custom content packages, GetUSales currently offers industry-specific content packages for the following industries:
Real Estate – 9 campaigns: General Listing, Z-Buyer, COI/Past Client, Short Sale, General Buyer, RentBO, FSBO, Expired Listing, and Dave Ramsey.
Chiropractic- 8 Campaigns: New Patient WOW, Newsletter Campaign, 1st Visit WOW, 5-Part Sales Funnel, End-of-Year Deductible, Existing Patients, and Holiday.
CrossFit – 10 Campaigns: WOD Alert Opt-In, New Prospect/Expressed Interest, New Member, Local Outreach, Box Visitor/Interview, Discontinued Membership, Rollover 12-Month, and Special Announcements.
Dentist – 8 Campaigns: 11 Secrets to Raising Cavity-Free Children, 9 Critical Secrets of Dental Implants, End-of-Year Deductible, Refer a Friend, Holiday, The Miracle of Dental Implants, Existing Patient WOW, and Call-In Lead Forms.
Wedding Coordinator – 6 Campaigns: New Lead/Expressed Interest, Appointment Follow-Up, Contract Follow-Up, Wedding Survey and Testimonial Request, Special Announcements/Anniversary, and Refer A Friend.
Discover how an Infusionsoft package can increase profits and reduce workload
Get a free Infusionsoft demo and discover the power of Infusionsoft! Call 855-834-4850 or visit http://www.getusales.com today.