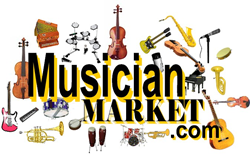 The new release, 'Throw Off Those Chains' is a catchy song with a positive message.
Austin TX (PRWEB) February 23, 2014
The duo performs a variety of styles of music including pop, country, jazz, and folk. Songwriter Wayne Gathright was recently honored at the 2014 Austin Songwriters Symposium, with his song 'Pass Around the Bomb.' The song was recognized as a 'Publisher Pick' and was played for the conference. The song is beginning to gather air play at independent radio stations around the country.
Musician Market serves musicians throughout the USA as a place to find and purchase acoustic and electric musical instruments, recording gear, music accessories, drum sets and percussion instruments, and other music related equipment. Musicians can also find information on CD Duplication, books on recording and performing, and resources for music lessons.
The new release, 'Throw Off Those Chains' is a catchy song with a positive message. Lyrically it encourages a person to shed the 'chains' that are keeping him from living a full and happy life. The chains represent emotional burdens such as failure, guilt, or disappointment. The vocal part is sung by Rick Petersen, who has a vocal styling reminiscent of Paul McCartney of the Beatles. Behind the voice is the outstanding work of Wayne Gathright, who plays all instruments and produces the song.
MusicanMarket.com welcomes other artists to submit bios and other material to be considered in the new 'Featured Artist' section of the website. They intend to expand the section to include interviews, reviews, and other promotions for musicians.
About MusicianMarket.com
MusicianMarket.com is a worldwide provider of musical instruments, including band instruments, guitars, amplifiers, recording gear, and accessories. The website also provides resources for musicians such as books for learning instruments and links to music instruction and cd duplication.