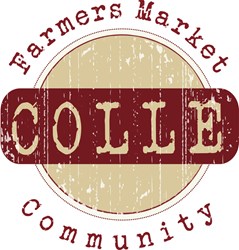 Bohemia, NY (PRWEB) February 22, 2014
Colle Farmers Market, an organic farming advocate, details recent research from the University of Oxford, which suggests that organic farming increases biodiversity.
According to a February 10th article from Fresh Plaza titled "Organic farming boosts biodiversity and bees," the University of Oxford recently conducted a study on organic farming. Researchers used a method called meta-analysis to compare farm data from 30 years ago to current organic farm data. They found that organic farming promoted a great increase in biodiversity. They were also able to find that organic farms harbor 50 percent more species of pollinators, such as bees, as opposed to non-organic farms.
A spokesperson from Colle Farmers Market says the research conducted by the University of Oxford could contribute to the growth of the organic farming trend. "The University of Oxford was able to find extremely beneficial information regarding organic farming," the Colle rep says. "The research has not only provided us with more benefits of organic farming, but it has also made a strong case for the preservation of bees. Hopefully, it will inspire more farmers to go organic."
The Colle rep says the research could help propel the case for organic farming. "The research here proves that organic farming can significantly improve our environment," he says. "Bees have been in danger of extinction for a long time, but they are such an important part of our ecosystem. This research shows that organic farming not only benefits the soil and promotes biodiversity, but it keeps our most precious pollinators safe. Hopefully this new research will spark more interest in the organic farming industry and encourage people to demand more organic products."
Colle Farmers Market is an E-Commerce enabled farmers market community that is passionate about sustainable consumption and responsible conservation. The Colle movement is dedicated to connecting natural product vendors, organic farmers and all people who are living an organic and natural lifestyle.
###