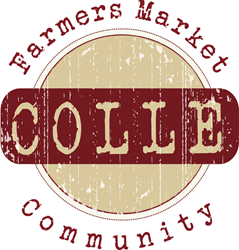 Bohemia, NY (PRWEB) February 24, 2014
Colle Farmers Market, a leading online organic farmers market, offers three reasons why the "Certified Organic" label is important.
According to a February 14th article posted on Mother Earth News titled "Understanding the 'Certified Organic' Label," the Certified Organic label is important in determining if the foods you are buying are truly organic. The label is part of a consumer protection law, which helps to prevent customers from buying items falsely marked as organic.
The article says that label is backed by the USDA and the National Organic Standards board. Recently, many produce providers have been selling items that are marked as 100 percent organic, when in reality they are not. The government is looking to protect people from this type of false advertising and feels the "Certified Organic" label is the best way to do that.
Colle Farmers Market, an online organic farmers market, says that the label is a great way to protect consumers from buying non-organic products. Colle lists three reasons why the "Certified Organic" label is important.
1. The certified label is a clear message to consumers that a product was grown organically. It saves consumers the time and effort of searching through nutritional facts and labels to see if a product is organic.
2. The government and the USDA back the label, making it easy for consumers to trust and know that the products they are buying are 100 percent organic food.
3. The label helps out small farmers who grow true organic produce by verifying their products, which sets them ahead of their misleading competition.
A representative at Colle Farmers Market says that while the organic label is truly important, more needs to be done to make organic certifications easier for farmers. "There are many advantages to having a certified organic label on your products," the rep says. "However, it is very hard to get that certification from the USDA. More needs to be done to make the process easier to ensure that farmers are getting the certification they deserve without sacrificing too much time and money."
Colle Farmers Market is an E-Commerce enabled farmer's market community that is passionate about sustainable consumption and responsible conservation. The Colle movement is dedicated to connecting natural product vendors, organic farmers and all people who are living an organic and natural lifestyle.
#####