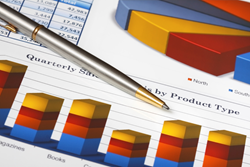 Big vendors offer data analysis and visualization solutions that many can recreate in Excel if they know how.
Irvine, Califronia (PRWEB) February 24, 2014
Jordan Goldmeier and Zack Barresse, spreadsheet experts recognized by Microsoft's prestigious Most Valuable Professional award, are bringing their knowledge and expertise to San Francisco. On March 20th 2014, they will be hosting a workshop at the eMetrics Summit called "Mastering Excel for Analytics Success." Goldmeier and Baresse are "spreadsheet evangelists," working as developers for Excel And Access, LLC, a data and spreadsheet consulting firm.
"Many professionals know what they want to do in Excel, they just don't know how," said Barresse, a Microsoft MVP since 2006. Barresse, a former fire fighter, describes his role at Excel and Access, LLC as putting out "spreadsheet fires." Barresse worked with Microsoft to develop many of the official pre-loaded templates for Microsoft Excel 2013. "With the right tools upfront, you can find spreadsheet solutions for many data disasters," Barresse says.
Goldmeier became an MVP last year, but he's no stranger to teaching others how to make the most of their spreadsheets. He's given workshops at the Pentagon, and he helped develop a spreadsheet dashboard currently being used by International Security Forces in Afghanistan. "I think businesses are at a crossroad," Goldmeier says. "Big vendors offer data analysis and visualization solutions that many can recreate in Excel if they know how."
Goldmeier says that organizations are only just beginning to appreciate how powerful Microsoft Excel spreadsheets can be. "It's a matter of getting a good return on your investment. If you invest in Microsoft Excel training, you won't need to pay for software licensing, training, and maintenance fees."
In addition to the upcoming workshop in San Francisco, Excel and Access, LLC offers spreadsheet training, workshops, and seminars. The company also provides personal tutoring in a variety of topics, including Excel formulas, Visual Basic for Applications/Macros, data visualization, and dashboards. Organizations and professionals interested in training can email christopher(at)ExcelAndAccess(dot)com, call (877)-392-3539, or go to ExcelAndAccess.com for more information. Also, remember to ask about our 15% discount promotional discount.