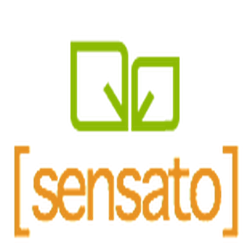 Over 375 hospitals have fallen victim to cyber-attacks. [sensato] exists to give healthcare organizations a viable way to confront this growing challenge.
Asbury Park, NJ (PRWEB) February 24, 2014
As healthcare institutions struggle to secure their infrastructure from cyber-attacks and privacy breaches, one company has introduced a cost-effective way to manage this complicated and often costly challenge. [sensato] (http://www.sensato.co) provides organizations that rely on healthcare information technology with assessments, guidance and tools to make healthcare and privacy compliance simple.
On average U.S hospitals have over 400 computerized systems, all of which need to be secured against cyber-attack. In 2011 a hacker demonstrated how WiFi could be used to compromise an insulin pump and create adverse dosing affects. According to a recent report published by SANS entitled "Health Care Cyberthreat" report, published in February 2014, over 375 hospitals fell victim to cyber-attacks.
[sensato] was created to specifically address the complexities of HIT organizations confronted with the realities of cyber-attacks and privacy.  Imagined and conceived by John Gomez, [sensato] has been designed to be a unique resource for healthcare organizations.  John has gathered together a group of leading-edge technologists, cyber-security researchers and others, to provide a highly specific set of services to the healthcare industry.
  
"Sensato is the first cyber-security company of its kind," stated company founder and CEO, John Gomez. "We exist to give healthcare organizations a viable way to achieve high-security infrastructures. We understand the complexities, the technologies and most importantly the vulnerabilities and challenges faced by HIT organizations and leaders. Our sole focus is on healthcare information technology, it is part of our DNA."
[sensato] offers a set of solutions that provide their clients with a means to lower risks and decrease vulnerabilities, while improving compliance.  Through assessments, guidance and tools, [sensato] can provide end-to-end cost-effective cyber-security and privacy solutions, for the entire spectrum of healthcare information technology. To learn more visit http://www.sensato.co