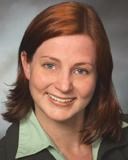 "We did not have a chance in this dispute until Carrie Richter and the Garvey Schubert Barer Team stepped in." --Cherry Amabisca, President of Save Helvetia
Portland, OR (PRWEB) February 21, 2014
In a mammoth 126-page decision*, on Thursday, February 20, the Oregon Court of Appeals reversed and remanded decisions made by the Land Conservation and Development Commission ( LCDC)*, Metro and the three urban counties of the Portland region designating urban and rural reserves establishing priorities for regional growth over the next 50 years.
Twenty-two parties, including Save Helvetia**, represented by Carrie Richter, attorney with the business law firm Garvey Schubert Barer, challenged the earlier decision, presenting arguments that were characterized by the court as ranging from "the sublime to the arcane to the mundane." The court rejected or did not reach many of these arguments, but concluded, among other things: (1) LCDC's interpretations of the reserve legislation were sound and entitled to deference; but (2) some local governments, particularly Washington County, misapplied the rural reserve factors. The decision now goes back to the LCDC with instructions that it remand the entire reserves decision to Metro.
Turning to Washington County's underlying decision, when designating rural reserves, the county was required to consider a number of factors such as soil quality, whether the land has a history of sustaining long-term agricultural activities, and whether the lands are threatened by urbanization. Particularly relevant to this appeal were two factors: land capability in terms of soils and availability of "water where needed," and land suitability; (i.e. whether, given adjacent land patterns, ownership, agricultural infrastructure, etc., the land could support farm activities over the long term).
Finding that much of its proposed land for urbanization satisfied these factors, and presumably under pressure to find even more land that could be urbanized, Washington County created some additional "inexact surrogates" or what the court labeled "pseudo factors" with which to distinguish such lands.
Washington County relied on a largely out-of-date and inaccurate 1982 Huddleston soil productivity report emphasizing "future water availability" as a significant limiting factor for excluding Foundation Agricultural land (which was more likely to be excluded from urbanization), over a more-recently conducted Oregon Department of Agriculture (ODA) report evaluating the suitability of soils. Whether land is irrigated could not be used as a factor when rating land suitability for rural reserves when the reserve factor provides for consideration of "water where needed."
The court went on to find that Washington County improperly reduced its analysis of suitability of the land for agricultural uses given the uses going on around it to a single component – whether the farmland was contained within "large blocks." "Large blocks," explained the court, refers to the functional relationship of agricultural land to other agricultural or resource lands and the identification of large, intact agricultural areas. "Large blocks" may be a component of determining land suitability, but it cannot take the place of a suitability analysis.
It is back to the drawing board for Washington County. Cherry Amabisca, President of Save Helvetia said, "No matter how much Save Helvetia might have vocalized its concerns during Washington County's proceedings, we did not have a chance in this dispute until Carrie Richter and the Garvey Schubert Barer Team stepped in. Without Carrie's expertise in land use planning, municipal decision making, and common sense, we would not have a favorable decision today. What we accomplished today is the preservation of prime farmland for future generations. I cannot thank Carrie and Garvey Schubert Barer enough."
According to Garvey Schubert Barer attorneys, "This decision provides some important lessons. First, even though the local and regional decisions are based on mere factors, they require articulation and consideration. Washington County cannot avoid designating Foundation Farmlands as rural reserves when these lands contain the very characteristics that make them 'suitable' and 'capable' of supporting agricultural uses. Washington County overreached. It was caught trying to reverse-engineer a system when it was repeatedly warned of the consequences. All attempts at finding a reasonable settlement fell on deaf ears. Second, there is a lesson here for those who draft rules, codes, and laws. Using discretionary terms like 'consider, factors, areas' and 'balance' requires a high level of explanation and articulation. Although using such vague may make decision-making more politically palatable, that kind of drafting can also take just as long as a more rigid prioritization scheme."
*Barker's Five, LLC v. LCDC, 261 Or App __, No. A152351 (Feb. 20, 2014, OR Ct. App.)
**Oregon´s seven-member Land Conservation and Development Commission (LCDC), assisted by the Oregon Department of Land Conservation and Development (DLCD), adopts state land-use goals and implements rules, assures local plan compliance with the goals, coordinates state and local planning, and manages the coastal zone program.
***Save Helvetia is a coalition of farmers, business owners, concerned citizens, neighbors, and residents of the greater Helvetia area who are working to protect the Helvetia community and its neighboring agricultural lands. For more info, please see http://savehelvetia.org.
About Garvey Schubert Barer
Since its founding in 1966, Garvey Schubert Barer has been a business law firm representing established market leaders, start-up businesses and governmental entities, both nationally and internationally, with a special focus on the Pacific Rim. Garvey Schubert Barer has counseled clients across virtually all industry sectors, with a special emphasis in international trade and transportation, maritime law, healthcare, technology, land use and environmental, manufacturing, financial services, real estate, communications and media, and arts and entertainment. Garvey Schubert Barer represents a broad range of public and privately-held businesses, investment firms, financial institutions, nonprofit organizations, government entities and individuals. The firm has offices in Seattle, Portland, Anchorage, Washington, D.C., New York and Beijing. For more information, please see http://www.gsblaw.com.
NOTE to EDITORS and PRODUCERS: Carrie Richter, attorney with Garvey Schubert Barer and Cherry Amabisca, President of Save Helvetia are both available for interview.
Press Contact: Patricia Vaccarino, patricia@xanthuscom.com +1-206-979 3380