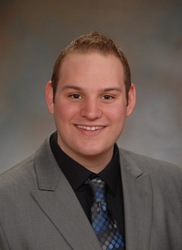 Real estate is my passion and I am very thankful to be part of such a great real estate team.
San Diego, CA (PRWEB) February 21, 2014
Johnny Faubel was the leader in sales volume in the Fallbrook Real Living Lifestyles office for the month of January. He attributes his success to working many hours a day and making his clients his first priority. "Real estate is my passion and I am very thankful to be part of such a great real estate team. It took a lot of hard work and dedication to make this achievement. Being a native to Fallbrook makes all of the difference - I feel that because I have been here all of my life it truly gives me the knowledge and experience needed to be successful in this ever changing real estate market. I look forward to a great and prosperous 2014," Faubel said.
In 2013 Faubel decided to join Real Living Lifestyles because he was impressed with the many tools that Real Living provides to their agents. "With all of Real Living's resources I can deliver the ultimate service to my clients," Faubel said.
Fallbrook's manager Linda Scarberry commented, "I'm excited to have Johnny Faubel as a part of our Fallbrook team. With his vast real estate knowledge combined with being raised here in Fallbrook, his clients will be getting superior service and expertise."
As a real estate agent Faubel describes himself in a few words, "I know how to be informative when asked for my input and I know how to make people feel comfortable, without being a pushy agent."
When Faubel isn't trying to find that next perfect property for his clients, he enjoys golf, cars, and spending time at one of San Diego's many beautiful beaches.
To contact Johnny Faubel in the Fallbrook Real Living Lifestyles location call #760-845-7572 , email JohnnyFaubel(at)gmail(dot)com, or visit his website at http://www.JohnnyFaubel.com
Real Living Real Estate is a network brand of HSF Affiliates LLC, which is majority owned by HomeServices of America, Inc.TM, a Berkshire Hathaway affiliate.