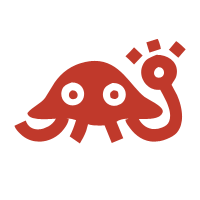 Denote Solutions Inc. would like to inform the public that they will launch their cloud-based site search on the February 24th, 2014.
Vancouver, BC (PRWEB) February 24, 2014
Denote Solutions Inc. has been in beta for a while performing some tests ensuring the site search's scalability and other elements of its performance. The cloud-based site search that Denote will be offering has been developed after the company spent over 18 months for research and development project. The company worked and finished the job in partnership with Ryerson University which has also resulted into a provisional submission in the United States.
Reza Bashash, the CTO of Denote Solutions Inc., has been working on the said project for more than a year. Denote Cloud-based Site Search will never be turned into reality without Reza's vision and the help and supervision of the company's CEO, Ramin Behzadi. Denote Solutions Inc. claims and promises that Denote Site Search will give the simplest way of adding a smart, fast and manageable search to any mobile app or website. This cloud-based website search tool has been made to be simple but it can do its job efficiently. Those internet users who want to experience the benefits that only Denote Cloud-based Site Search can offer are requested to create an account for free on the website. Denote Solutions Inc. will let all people get this privilege with no commitment and they will never be asked to use their credit cards as well. Denote Cloud-based Site Search comes with stunning features such as easy and quick installation, detailed analytics, easy mobile devices detection and SDKS and API. For more information about the mentioned features, everyone encouraged to check out http://denote.io.
Denote Solutions Inc. is expecting that everybody will be enticed to know more about the Denote cloud-based site search. The company is also expecting that it will get initial exposure which will be helpful in boosting the introduction of the business including its product and posting to related outlets.
Denote Solutions Inc. was established in February 2014 by co-founders Reza Bashash and Ramin Behzadi who possess technical experiences in terms of search technologies. Their company is located at Vancouver, BC Canada. Their cloud-based site search offers the easiest and cheapest way to integrate a search-engine to any site or app. It features a patented and unique Semantic Search Technology which can understand the contents of the web pages and it also assist the users in finding what they require in no time.