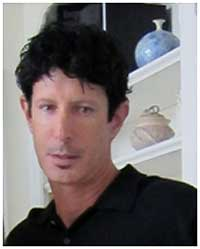 Louisville, KY (PRWEB) February 23, 2014
During American Heart Month this February, Dr. Doug Lowy and Dr. Reid Nelson of LN Periodontics will be educating patients on the link between gum disease and heart disease. Many people do not think of heart disease when they think about known gum disease side effects, but research has shown that the two conditions are correlated. Patients who visit LN Periodontics for gum disease treatment in Louisville can improve their oral health and possibly lower their risk of developing heart disease.
According to the American Academy of Periodontology website Perio.org, research has established the ability of gum disease to worsen pre-existing heart conditions. In light of these facts, it is recommended that people with gum disease seek treatment, which may lower their risk of heart disease and known gum disease side effects.
Periodontal disease can cause many undesirable side effects in various parts of the body. Local effects in the mouth can include gum recession and bleeding, tooth loss, and deterioration of jawbone density levels. In terms of general health, gum disease has been correlated with a higher risk of conditions from stroke to pancreatic cancer. Heart disease is just one of many potential side effects of gum disease that patients may be able to avoid by seeking gum disease treatment in Louisville.
Drs. Lowy and Nelson offer patients a variety of options for gum disease treatment, including gingivectomy and laser gum surgery. Factors like the patient's hygiene habits and the extent of gum disease side effects that the patient is experiencing help determine the ideal treatment. Anyone who has noticed side effects of gum disease such as bleeding and tenderness is encouraged to protect their health — including, potentially, their heart health — by scheduling an appointment for gum disease treatment in Louisville with LN Periodontics.
About the Practice
LN Periodontics is a periodontal practice offering personalized dental care for patients in Louisville, KY. The practice is led by Dr. Doug Lowy and Dr. Reid Nelson. Dr. Lowy received his B.A. in Earth Science and Mathematics from Newark State College and his M.A. in Clinical Psychology from Morehead State University. He completed his dentistry training at University of Louisville and his Periodontal Certificate from the University of Connecticut. Dr. Lowy is an assistant professor of periodontics at the University of Louisville and is course director of a hands-on periodontal course for sophomore dental students. Dr. Nelson received his DMD at the University Of Louisville School Of Dentistry, and became certified in Periodontics from the Medical College of Virginia. Dr. Nelson is currently involved in the Department of Veterans Affairs, and is a member of many professional organizations such as the American Academy of Periodontology. Both doctors are part of one percent of dental professionals who offer LANAP® laser gum surgery for gum disease treatment. To learn more about LN Periodontics and their dental services visit their website at http://www.louisvilleperio.com and call (502) 653-8185.